Main Content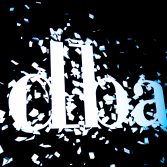 06/01/2022
DBA vacancies
Founded in 1986, the Design Business Association is the trade association for all those working in the field of design, supporting them and championing the transformative power of design.
Our membership consists of over 350 design consultancies and design-driven businesses, including many of the brightest and most respected names. The DBA champions the transformative power of design, promoting its strategic and economic value to business and government. As the industry's trade association we represent a vibrant community, and together we are the collective voice for design.
A key part of the DBA's role is to represent the design industry in the wider world – in particular, in its dealings with government and the media. Whatever the issue, it's our job to ensure that our members' collective voice is heard.
Membership Sales Manager
The Design Business Association (DBA) was founded in 1986 to promote professional excellence within the design industry. Membership of the DBA represents a commitment to effective design, a belief in quality, of good working practices and of collegiate sharing of best practice. Through our programmes, services, and activities, we train, educate, recognise, and celebrate the power of effective design and professional practice in small and large organisations globally. 
The Membership Sales Manager is responsible for implementing the DBA's membership recruitment plans. Working closely with the Head of Services and the CEO, you will drive membership growth at the DBA.
The UK's design industry is world-renowned for its creativity and effectiveness, and you will relish the opportunity to sell into this sector.
Work in an exciting and dynamic industry, with inspiring and market-leading design professionals, and help champion the transformative power of design: download the full job description and apply here >