Main Content
Areas of Expertise:
Ask an Expert, Business processes, People, Sales & Marketing, Sustainability
Chris Sherwin
Chris is a specialist in fusing sustainability and ethical business with all aspects of design and innovation. He works with agencies and clients across the spectrum of packaging, product and brand design, from early-stage sustainable design strategy & innovation, eco-idea generation, through hands-on design support, to sustainable materials research, training and tool development, etc. Chris can help you design better stuff that is more sustainable and successful. 
Ask an Expert
For a limited time, Chris will be offering free, one-off conversation slots to provide DBA members with a vital touchstone on the particular challenges you are facing right now.
Follow this Calendly link to find a time to talk.
Areas of expertise
People:

Coaching

 •

Mentoring

 •

Training

 
Business Processes:

Business Strategy & Planning

 •

Project Management 

Marketing:

New Business Development

 • 

Marketing Strategy & Planning

 
Experience in the design industry
Design industry experience:
20+ years
Chris Sherwin is founder director of reboot innovation, a sustainable design and innovation consultancy on a mission to change what and how we innovate for the greater good. The company fuses cutting edge innovation and design practice with world class sustainable and ethical business – in a process called 'sustainable innovation'. We partner with agencies, innovators and brands to practically design a better world.
Chris has 25 years of sustainability experience, in creative consulting (Seymourpowell, Dragon Rouge and Interbrand), as Head of Innovation at influential sustainability advisory non-profit Forum for the Future, and client-side in Philips Electronics and Electrolux.
He has helped design several world-first or worlds-greenest products, including: the world's most sustainable smartphone (Fairphone 2), a world- first mainstream recycled paint (Dulux Evolve), the worlds-first AI-enabled smart bin– Winnow Vision, Yeo Valley Left Yeovers – a dairy innovation uses surplus food that would otherwise go to waste.
He is a product designer by training and holds a PhD titled 'Innovative Ecodesign' from Cranfield University.
Testimonials
Kate Jones, Design Director and Associate Partner, BrandOpus
"The training Chris delivered at our studio was received positively by the whole team. His delivery was engaging, informal and inclusive. We could have listened to him all day!. We feel inspired to learn more, ask the right questions, and speak to our clients more confidently about the subject, and we'd recommend Chris' training to others wanting to do the same."
---
Matt Kopac, Sustainable Business and Innovation Manager, Burt's Bees
"We hired reboot innovation to deliver an ambitious Circular Innovation Discovery Project to inform our future R&D activities. Chris and the reboot team led and facilitated a fantastic innovation process which managed to be both fresh and new, and yet reassuringly familiar. Most importantly the project hit all internal objectives: the project was delivered on time and budget, the results tested well with consumers, and the outputs will influence our innovation going forward. Highly recommended!"
---
Adrian Caroen. CEO and Executive Creative Director, Seymourpowell
"Chris provides that unique combination of deep sustainability knowledge – he's a real green guru – with cutting-edge design and innovation expertise. This really brings a unique perspective to projects and always adds something new. He's always been very well respected inside Seymourpowell and I wouldn't hesitate to recommend him to any other creative consultancy." 
---
Marc Zornes, CEO Winnow Solutions
"We hired Chris to lead the hardware design of our revolutionary Winnow Vision product; a new tool that allow kitchens to automatically track food waste by using computer vision (a form of artificial intelligence) to help chefs easily pinpoint waste, cut costs and save time. The process was clear, smooth and well managed, and we and, more importantly, our clients, are loving the final design – a genuine world first! I asked for world-class design and Chris certainly helped deliver that. He's also a fun character to have around."
---
Dorothy Mackenzie, Chairman, Dragon Rouge London
"Chris is an inspiring enthusiast for integrating sustainability into how companies operate. He's up to speed with all the latest thinking, and a great communicator and facilitator. He can inform and engage, sharing his knowledge and giving colleagues the tools and frameworks they need to start taking responsibility for how sustainability considerations affect their own everyday responsibilities and tasks."
Resources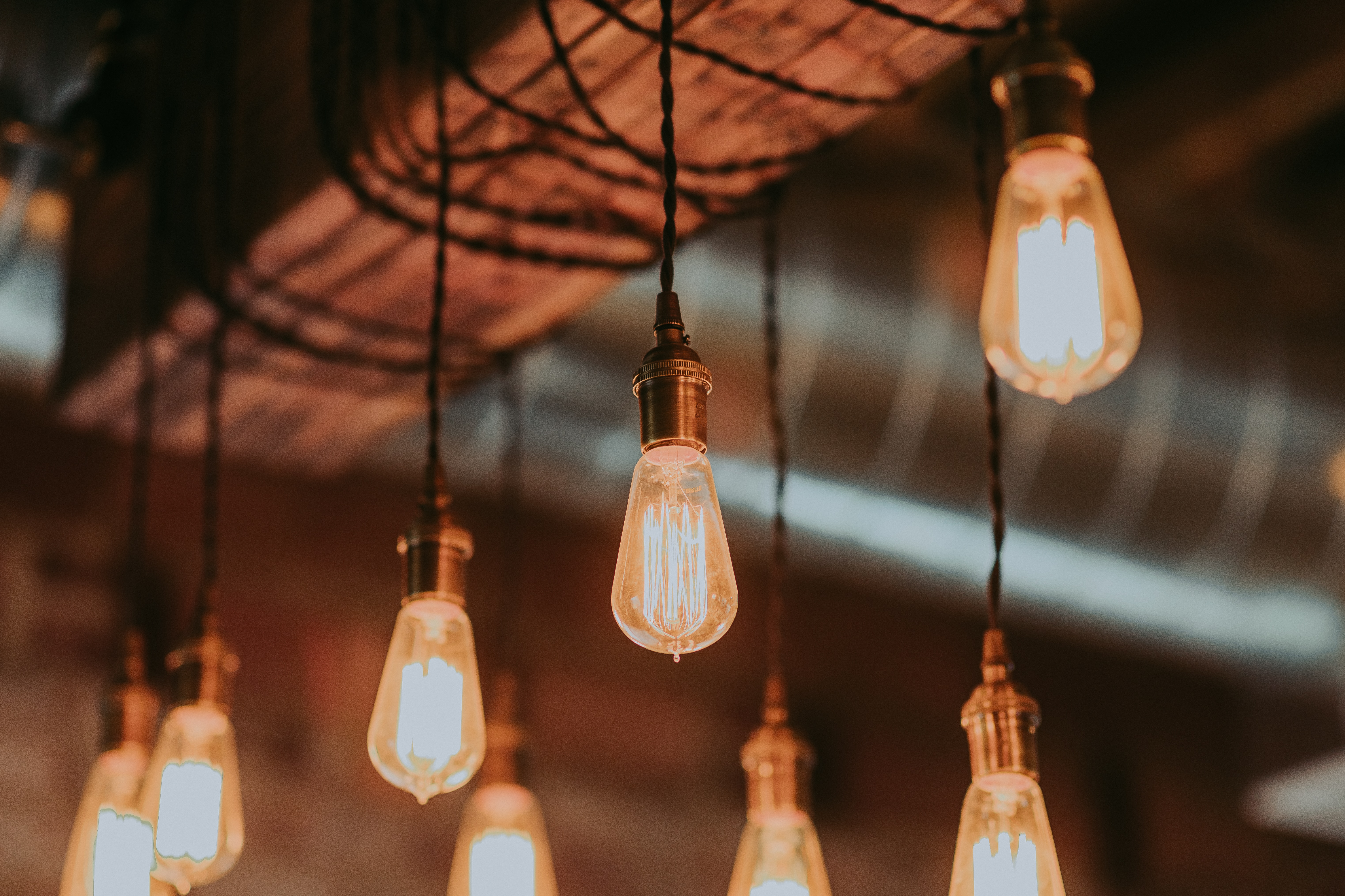 Our Experts regularly contribute their insight to the wealth of resources available at the DBA, from c-suite design foresight and financial planning to strategic design management, new business, leadership and beyond.
Tap into their expertise in our Resources area.

Sign up to the mailing list to receive our monthly ezine, for the latest features full of expert advice, guidance and more.