Main Content
DBA Design Effectiveness Awards: Take a look inside the judging
Founded in 1989, the DBA Design Effectiveness Awards recognise impactful, wide-ranging examples of design that have had a tangible and measurable impact upon business and societal success.
The DBA Design Effectiveness Awards 2021 are now open for entries. The deadline for submissions is 5pm GMT, 27 November 2020.
Here we take a look at the people whose job it is to interrogate the entries and determine the Bronze, Silver and Gold winners. Nowhere is the quality and effectiveness of the design industry's offer more evident than across the case studies recognised in the DBA Design Effectiveness Awards.
What makes a DBA Design Effectiveness Awards Judge?
Judges are CEOs and leading figures from across industry and have been carefully chosen for their business experience and acumen, as well as their understanding of how design can – and does – create change in business and society.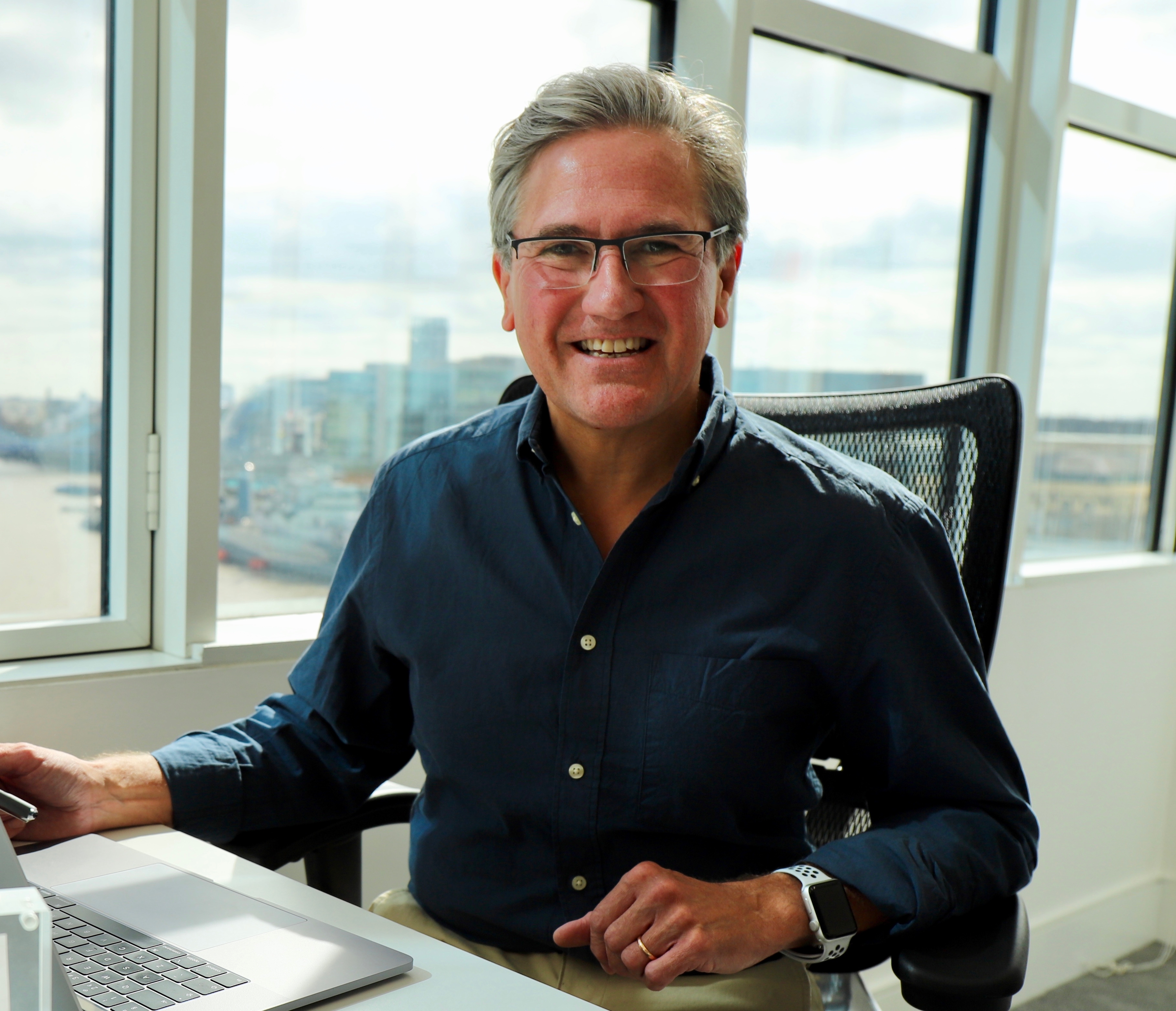 "I've always loved the DBA Design Effectiveness Awards because they show the impact of design in an unarguable and measurable way. They speak to the heart of organisations and show that whatever your objective is, design can transform the results you are reaching for," Clive Grinyer, Chair of DBA Design Effectiveness Awards judging panel
The judging panel for the DBA Design Effectiveness Awards 2021 has been drawn together from an array of sectors. From global companies through to start-up challenger brands, their organisations understand how design can be used to create results.
Each judge brings a unique and critical insight into the rigorous judging process, measuring the strength of the entries on the merits of the case it makes for design effectiveness and the efficacy of the evidence used to prove how design created results.
This year's panel features:
Cawston Press's Managing Director, Steve Kearns
eve sleep's CEO Cheryl Calverly
Harley Davidson's Chief Strategy Officer, Luke Mansfield;
PUMA's Head of Global Retail Design, Sigrid Brewka-Steeves; 
Virgin Atlantic's VP Digital & Distribution, Siobhan Fitzpatrick; 
Visa's Director of Design Strategy Andreas Roos; and 
McLaren's Head of Design Dan Toon to name but a few.
Getting the seal of approval from our expert judging panel provides independent and authoritative recognition of the value of your work.
A win will demonstrate your ability to create competitive advantage through design and deliver a multitude of benefits to your business and team.
Behind the judging process 
Past judges Jo Marshall, Executive Director, YPO, Phil Gowland, Commercial Director, Whitworths and Paul Fraser, Managing Director, 3V Natural Foods share the rigour surrounding the process below:
Throughout the process, judges won't be looking at standards of aesthetics, or 'good' and 'bad' but at effectiveness measured in terms of commercial benefits for the client and the customer. Understand what the judges are looking for to help you create a case study that will steal the show. 
At the first stage of judging, judges determine which entries will make it through to stage two, selecting the entries that make a case for design effectiveness against their stated business objectives.
During the second stage of judging, the strength of the entry and the significance of the results achieved by design are assessed by the panel. Again, entries are judged entirely on their own merits and are not compared to any other entry. It is fundamental for entries to contextualise their results within their wider commercial context in order for the judges to understand the scale of impact achieved by design and reward this appropriately with a Bronze, Silver or Gold award.
The third stage of judging specifically considers the Grand Prix winner. The third panel of judges are all chief executives of highly successful companies. They select the winner of the Grand Prix from amongst the Gold awards.

Businesswoman and entrepreneur Deborah Meaden, shares her experience judging the DBA Design Effectiveness Awards Grand Prix:
DBA Design Effectiveness Awards 2021 judging panel
Name
 Company
Paul Fraser
Managing Director
 

3V Natural Foods

Paul Edwards
Head of Creative Design

 Airbus

Marc McNeill
Customer Experience Director

 Auto Trader Group

Raj Kumar
Group Brand & Reputation Director
 

Aviva

Belinda Moore
Marketing & Business Development Director


 Birketts LLP

Kingsley Wheaton
Chief Marketing Officer

 British American Tobacco

Steve Kearns
Managing Director

 Cawston Press

Deb Caldow
Global Brand, Sponsorship & Sustainability Director

 Costa Coffee

Jeremy Lindley
Global Design Director

 Diageo

Cheryl Calverly
CEO

 eve sleep

Andrew Barraclough
Vice President of Design

 GlaxoSmithKline

Luke Mansfield
Chief Strategy Officer

 Harley Davidson

Andrea Newman
Global Head of Brand

 HSBC Holdings

Hilary Pulver
Head of Marketing Excellence

 Jacobs Douwe Egberts

Mark Palmer
Co-Founder

 LA Brewery

Martin Dowson
Head of DesignOps & EcoSystems
 

Lloyds Banking Group

Richard Walzer
Principal Designer EMEA
 

Mars Wrigley

Dan Toon
Head of Design

 McLaren

Claire Hooper
Head of Marketing

 McVitie's Cake Company

Edward Simon
Senior Vice President, CMO, Head of Global Marketing & Innovation

 Oettinger Davidoff AG

Karen Baxter
Managing Director

 Pharmaceutical Press

Sigrid Brewka-Steeves
Head of Global Retail Design

 PUMA

Sam Blunt
Commercial Operations Director

Quorn Foods

Jos Harrison
Global Design Strategy Director

 RB

Olivia Salisbury
Group VP of Digital

 T. Rowe Price

David Knibbs
Director

 The Tofoo Company

Julie Dixon
Head of Information, Design & Partnerships

 Transport for London (TfL)

Siobhan Fitzpatrick
VP Digital & Distribution

 Virgin Atlantic

Andreas Roos
Director of Design Strategy

 Visa

Seiya Ohta
Director Global and Strategic Studies, Advanced Design & Innovation

 Volvo Group

Katie Swift
Global Brand Activation Director

 Walgreens Boots Alliance

Phil Gowland
Commercial Director

 Whitworths
Take advantage of the support available from the DBA
The DBA Design Effectiveness Awards 2021 is now open for entries. 
Download your entry pack today to evidence your success and demonstrate the results that your design delivers. The deadline for entries is 5pm GMT, Friday 27 November 2020.
From July to November 2020 the DBA team is here to support you through the entry process, from thinking through what might make a good case to submit, to discussing working drafts and providing feedback. Book your consultation with a member of the DBA team. For further details please contact awards@dba.org.uk.
Image credits:
Clive Grinyer
David Travis, Unsplash