Main Content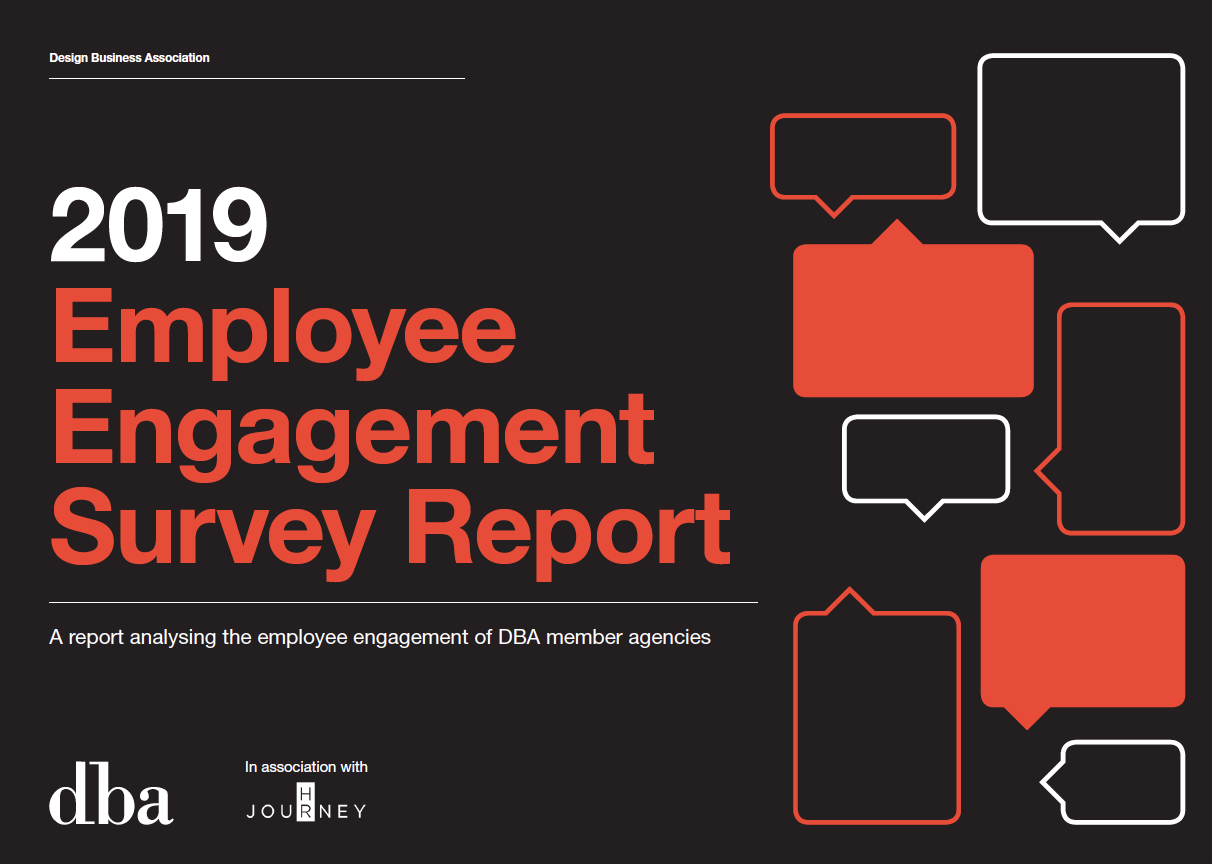 Key insights from the first DBA Employee Engagement Survey Report
Employee engagement has never been so important; an engaged, happy and motivated workforce is an essential part of building a successful and competitive business. Working in partnership with JourneyHR, we are delighted to share our first DBA Employee Engagement Survey Report which explores to what extent we understand its true meaning and impact on businesses. 
This report has illustrated that engagement is more than gimmicks – it is about factors like leadership, career progression, a sense of pride and teamwork.
Below is a summary of the key findings from the report and insights our members could take to improve their own engagement levels. 
DBA agency member staff are more engaged than the UK average -   
DBA agency members have highly engaged workforces with an average engagement level of 79%. This is 10% higher than a typical UK organisation.
Further to this, 87% of staff would recommend their company as a place to work; building on this, over four fifths of respondents reported a strong connection exists between their work and their agency's overarching business goals.
Teamwork was also reported very positively, with 89% of staff observing that outstanding results are produced together through great teamwork.
But there is still room for improvement -
We identified three key areas of concern for business leaders to focus on for the year ahead:
Time and workload – 15% of respondents highlighted that time and workload was a leading obstacle holding them back. To address this, JourneyHR recommends companies investigate the source of this time mismanagement, be it the effects of an 'always-on' culture or technology creating unhealthy habits.
Career paths – only 53% of respondents said that they have a clear understanding of their career or promotion path. Within small organisations, this could be due to employees often having to wait for someone to leave in order to be promoted. Equally, employees are being placed in managerial positions they may not be suitable for. Business leaders should recognise that not all employees will fit into the traditional role of manager and career progression and success comes in many shapes and forms.
Communication – a core part of engagement is understanding and aligning ourselves to an organisation's mission and values. Clearly defining and communicating these to employees will give them a greater sense of purpose and is critical for growing businesses. As a result, many agencies are now seeking help to define their vision and values.
If you're a DBA Member and would like to request a copy of the 2019 Employee Engagement Survey Report please contact eleanor.singh@dba.org.uk, and if you're looking for more information on how to drive engagement at your agency, contact JourneyHR here.
You can also check out our Employee Engagement Survey webpage, to find out how you can get involved next year. 
Interested in gaining access to the report, but not yet a DBA member?
DBA membership gives you exclusive access to a wealth of services and programmes that directly impact your team's and your business' performance. Browse the many benefits of membership here and/or contact Adam Fennelow today on adam@dba.org.uk or 020 7251 9229 to find out more about the value DBA membership will bring to your business.