Main Content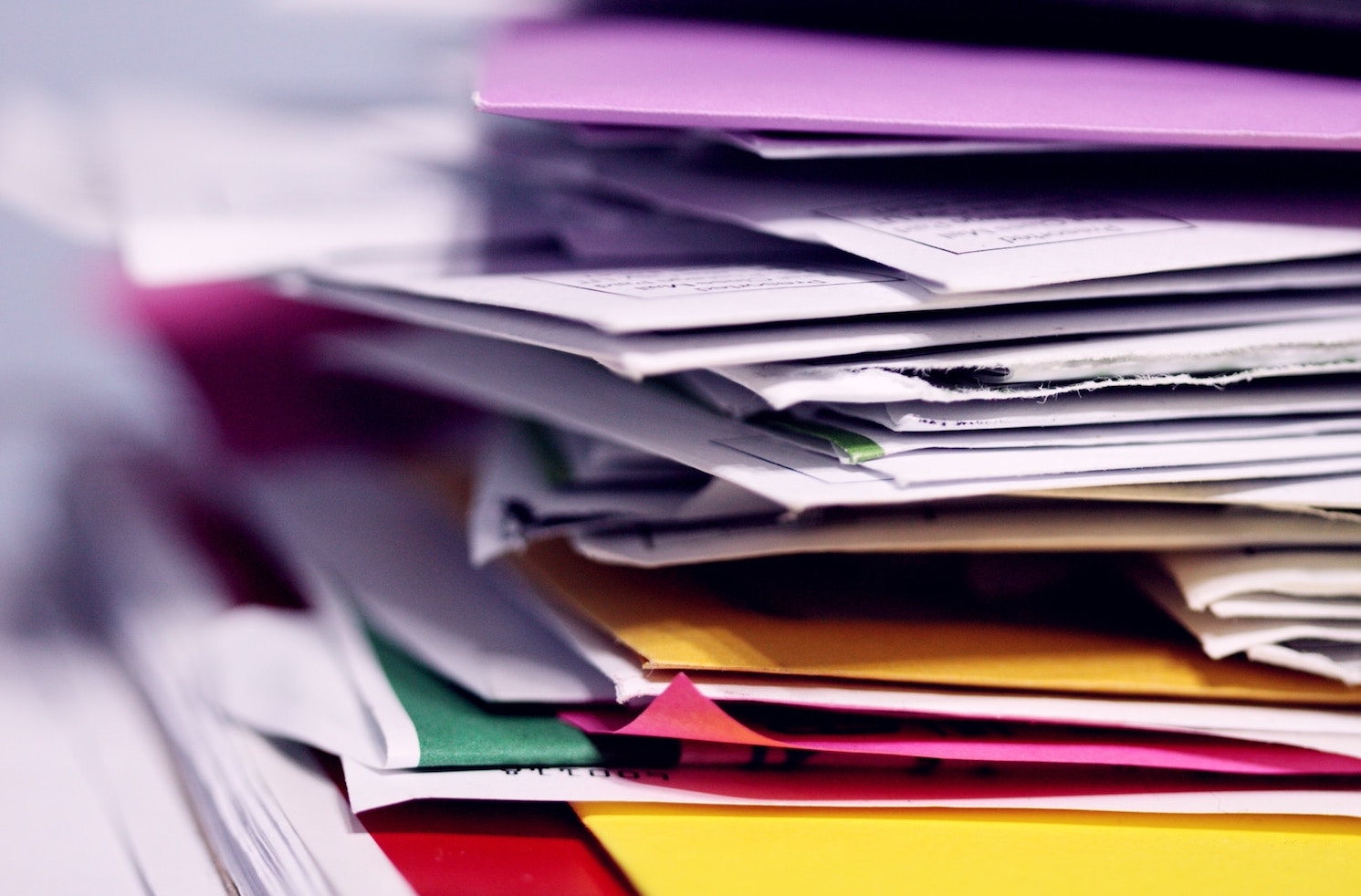 Minimising your risk exposure
Having carried out well over a thousand free legal consultations with DBA members, Darrell Stuart-Smith has been the key point of contact at the DBA's legal partner Humphries Kirk, for over 25 years. As he retires this month, we asked him to share some of the insight he's gained into the legal issues design businesses face.
You've worked with DBA members since the 1990s; how have times changed?
Darrell: "I think generally people are not as afraid of using the law these days if they feel that someone has broken a contract or let them down. In an eagerness to win work, sometimes agencies forget that the terms on which the work is being offered might not be acceptable, exposing a studio to too greater risk. This is the stuff that can wipe a studio out if they make a mistake and everyone makes mistakes. I hope we've opened people's eyes to that over the years and have helped members be brave enough to push back to minimise their risk exposure."
What are the main issues you see cropping up in this respect?
Darrell: "The issues of infringement of third-party rights and IP enforcement are prevalent. Somewhere in a very dull document there may be a clause stating 'you indemnify us if your work infringes third party rights' and many studios will go 'well it's my work, it's my responsibility'…. but that couldn't be more wrong!
Clients also often feel that because they are paying for studio time they must own everything that is produced. But in reality much of the work that is discarded on the way to the final selected design solution may reflect expressions of different conceptual solutions and this should be retained by the studio. The emphasis should be on the outcome, not the preparatory work. 
And another area we see clients taking a position on, which I feel is unacceptable, is looking to ensure a studio can't work for any competitors whilst working for them. These restrictions sometimes run not only whilst working for the client, but for a period of time afterwards too."
Beyond turning down the work or other clients, how can that be navigated?
Darrell: "If you understand why the client is making this request, then you can give them the reassurance for why they don't need it. 
Most client concerns are driven by confidentiality. That's understandable; they often take design studios into their confidence, imparting their dreams, plans and aspirations. Agencies become party to things that are strategically valuable, so it's not surprising the client wants to be sure you are not going to use that information. But that in itself shouldn't mean you can't work with competitors. Not working on a competing project at the same time is one thing, but in this day and age, not working with any of their competitors is an unreasonable expectation in my book. After all, if you're an expert in the financial services industry, its likely you're going to deal with more than one financial services business and that's how you developed the expertise that they're buying. 
What is needed is a piece of comprehensive wording that protects confidential information. This needs to address: what is it? what can we do with it? what can't we do with it? and how long does this restriction run? Because nothing remains confidential forever… government papers being one such example!"
What should every agency have in place? 
Darrell: "Standard documents are a must – it may seem boring, but actually a good set of terms and conditions are going to put you in best stead. When you have a new client, you can then meet them square on and say 'here are my terms of business'. Clear, concise, but reasonable and fair provisions to deal with the sort of things that come up in a design project – like when a client changes their mind – go a huge way to managing client expectations and shaping healthy relationships. 
I would also say that every studio needs someone who takes ownership of this area of the business. Someone who spends time looking at client contracts, making sure that the right insurances are in place, that they know how these work if something does go wrong. If there's an area the design industry needs to wake up on, its insurance policies. Somebody in each business needs to read the policy and understand exactly what you have insured and more importantly what you have not insured – it's the exclusions that are worth reading.
Also, take the time to get to grips with the basic rules for IP and don't give yours away. Understand what licensing it (as opposed to giving it away) really means in practice. Make sure you know what you are in effect giving to the client. And be clear on whether, having given it away, you will ever need it in the future." 
How does Humphries Kirk help agencies? 
Darrell: "We help agencies identify risk and deal with misunderstandings. What's important to remember though is that we are not just here to get you out of the do-do. We can help keep you out of it in the first place and we can help you plan for the future. 
Agency owners need to think beyond today or tomorrow. What are your plans? How do you reward and retain people who have become critical to your studio? How do you share your studio with the next generation? What steps do you need to put in place early in terms of succession? 
Over the years Humphries Kirk have helped DBA members buy studios, sell studios, set up share incentive schemes and so much more. What's important is that if you know what you're doing and why you're doing it, you might make different decisions as you go along. You might decide to register and trademark your brand; you might take greater care over paperwork because one day someone will look at it and think 'this is a well-run studio worth buying'." 
Through the legal helpline, DBA members can benefit from a free half hour of advice from Humphries Kirk on any number of issues. It's a very popular service with members; what's driven its success?
Darrell: "I believe it's because we look to engage with members about their legal problems or plans in a way that has relevance to them. Some of the legal side can be quite dull, but for us it comes down to how you communicate it. 
I have found my years working with DBA members really enjoyable, especially the exposure it's given me to great people, interesting challenges and new learnings. The creative sector is fascinating, and it's been hugely rewarding to have found DBA members so appreciative of the guidance the legal service offers them.
My colleague James Selby-Bennet, who is a partner at Humphries Kirk and was instrumental in originally setting up the legal service with the DBA, will be the point of contact for DBA members going forwards. They are going to be in very safe hands." 
Legal advice for DBA members: DBA members benefit from a free half hour of legal advice on any number of subjects from the DBA's legal partner Humphries Kirk. If you require help negotiating a commercial contract or have another legal query, please contact James Selby-Bennet at Humphries Kirk. See the DBA member access details here.
Image credits: 
Sharon McCutcheon | Unsplash
Ryan Tauss | Unsplash
Chris Barbalis | Unsplash
Sweet Ice Cream Photography
Maarten van den Heuvel | Unsplash
Lubo Minar | Unsplash
Charisse Kenion | Unsplash