Main Content
Crossroad moments: how to take the right turn
Crossroads moments are those that appear in response to a fundamental change in your business. These moments can be positive or negative – winning or losing a particular client, a departing key team member or the decision to hire a new one, or an urgent realisation that your proposition needs updating. Any of these moments will determine how your business evolves into the future. 
Your response to these pivotal moments can be the difference between years of ongoing success or years of stagnation, or worse. Your readiness and preparedness for the times when these moments appear is directly related to the chances of a successful outcome. 
These moments will happen, it's inevitable. But you can prepare for the challenges agency life throws at you. Here's how:  
Start with visibility – The future is always uncertain, but the past and the here and now is always real, provided you know what you're looking at. Create visibility by measuring the vital signs of your business. The commercial numbers are the obvious starting point, but don't miss the benefits of measuring client and employee satisfaction, and the performance of your work. Don't fall into the trap of creating visibility too late. Build it into your day-to-day processes during normal times so the data is readily available and up to date. This measurement may well help you to avoid or predict an impending crossroads moment, giving you more time to plan and respond. 
Accountability – As the owner / leader it can sometimes feel like you're facing a thousand challenges alone, but don't underestimate that these moments are so much easier to address as a team activity. From the identification of the problems to the satisfaction of solving them, co-opt the hearts, minds and skills of your team – they are as likely to hold the answers as you are. Give those you trust responsibility for aspects of the business, empowering and holding them accountable in equal measure and making them ready to face any challenges ahead.   
Empowerment – Being an agency CEO / MD can be a lonely world. Establish private and self-supporting relationships with other agency owners and external advisors (the DBA's member catch-ups, for instance are a great forum for this) – agree a "Chatham house rules" mentality and be open with your business management and personal challenges. Internally, create a culture of empowerment especially for your senior leadership team where the sharing of problems and clear and consistent communication of targets and expectations are the norm. 
Proximity to clients – Clients are the lifeblood of your business; without them you don't have a business. Keep close to them, listen attentively and care about their business. You'll discover opportunities and spot warning signs, giving you the prompts you need to plan. Encourage every client facing person within your team to develop their own relationships, not forgetting the importance of your own senior relationship, which lives above any specific project or workstream.  
And when those crossroad moments do happen, pro-activity is key. Here's how to respond:  
Breathe and plan – Breaking news can hit you like a ten-ton truck, your fight or flight instincts kick in and you want to respond immediately. Don't. Breathe, and let the waters settle before entering into your planning phase. Approach the situation with calmness and consideration so you and your team take objective, shared decisions.  
Low-hanging fruit – Using the visibility you have created, triage your challenges and focus on the most important first. The 80/20 rule has never been more appropriate than at moments of difficulty. Focus on the biggest threats to the business, not necessarily the most immediate.  
Be decisive – Using your planning frameworks, identify the options before making your decisions quickly, with confidence and based on visibility. Procrastination is the enemy of progress.  
Benefits and consequences – During the planning process you will identify consequences of your decisions. These consequences can often reveal themselves as saboteurs to the bigger goal, elevating their importance and delaying or derailing decision making. Be honest with yourself as to whether you are avoiding a challenging conversation or if the primary decision is ultimately the right one. Your final decision making will have consequences and there may well be negative impacts for some, even in a positive situation. Be vigilant to others' state of mind and wellbeing and be empathetic to this. Be clear and be kind. You won't always be imparting good news, but honesty and empathy will leave a lasting legacy.  
Honesty – Crossroads moments inevitably mean change – be that the consequences of downsizing or the changes and jockeying for position that growth offers. Be transparent with your team about the situation. Lots of seniors meeting behind closed doors generates gossip, fear and unease, but this can be dissipated through appropriate communication. Also be honest with yourself – is the problem one you have the tools, knowledge and experience to manage, or would it be solved easier and faster with external support? 
Don't forget your culture – Change is unsettling. Your approach to it will be infectious. Invest time in communicating to your team and reinforcing the reason your agency exists and your mission, vision and values. This will help your team pull together while you ride the waves of change retaining your key players and attracting the talent of tomorrow. Together you'll be stronger. 
Crossroads moments are not business as usual and require specific and brave responses. It's a rare occurrence that an "as you were" approach is the right one. Armed with the right methodologies and impetus to act, change is an opportunity. While a pessimist complains about rising waters, and an optimist will hope that the floods rebate, a realist will build new defences to allow life to continue. Rise to the challenge, seize the moment and build a stronger and better business. 
Overall embrace change when it's needed – it's the catalyst for opportunity and a chance for the brave to prove their mettle.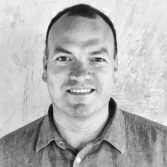 About Jeremy Paterson
IF Media Consultancy is a business consultancy established by Jeremy Paterson which helps SME agency and creative businesses grow commercially, operationally and culturally. 
If you're facing a crossroads moment or want to minimise the impact of one when it presents itself, contact Jeremy to discuss how you can turn a challenge into an opportunity. Jeremy is an accredited DBA Expert.

DBA Experts Register
DBA Experts are here to help you navigate the challenges and decisions you face as you grow your business. Our register of accredited expert consultants have sustained and relevant experience in supporting the design industry, so you can rest assured that you will be getting sound, high-level support.
Our Experts have extensive experience supporting the creative industries and are:
DBA approved.
Recommended by peers.
Reference checked.
Image credits: 
Ostap Senyuk | Unsplash 
Joe Ciciarelli | Unsplash
Laura Cleffmann | Unsplash