Main Content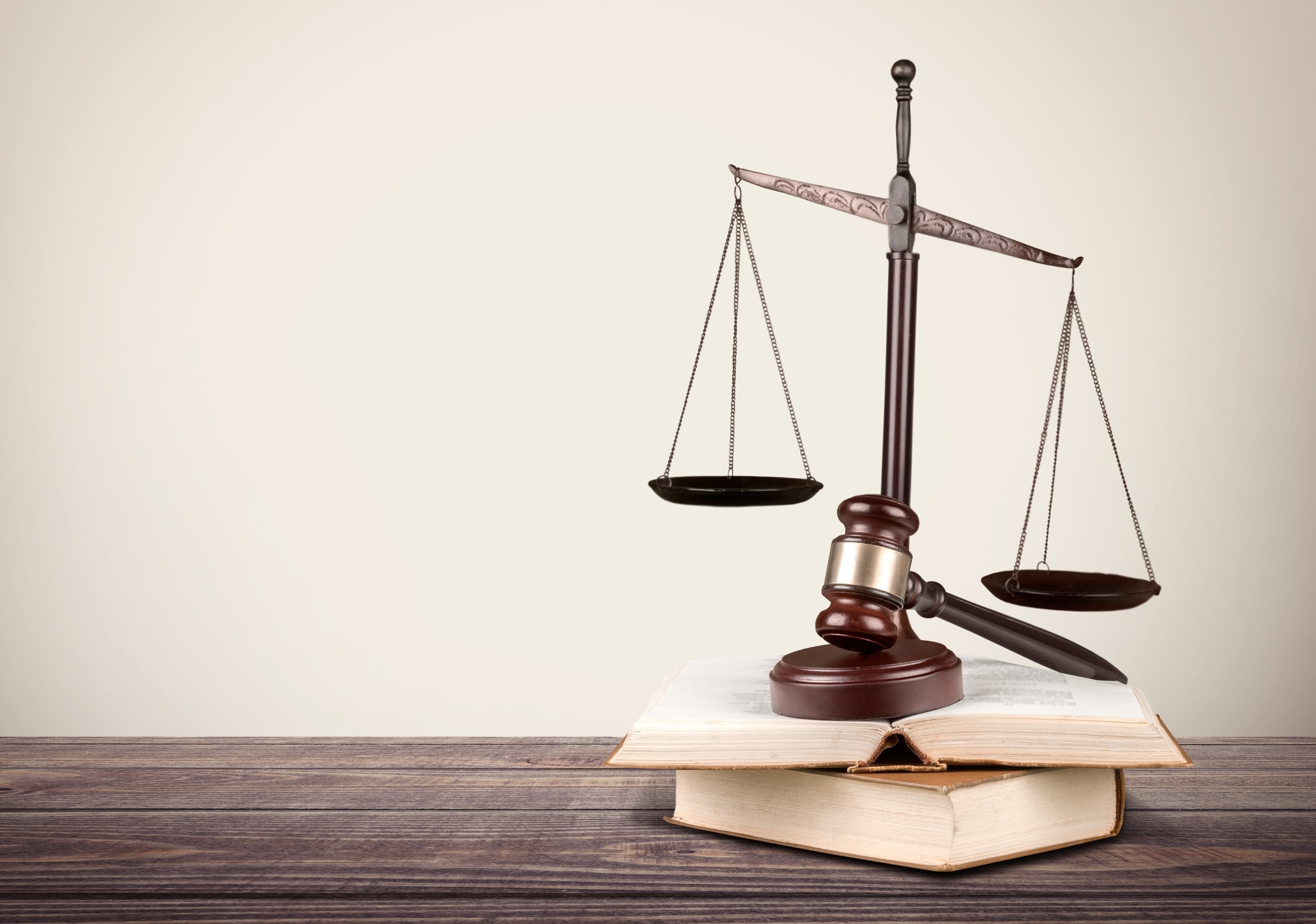 Spring 2016: Legal update
Our legal partner Humphries Kirk provides the lowdown on recent changes to law and legal developments that may affect your business.
Government strategy on IP
The Government has recently released an overview of the steps that it is proposing to take to tackle intellectual property infringement over the next four years.
The key objectives are:
Reducing the level of illegal content online – The aim is to develop a streamlined system, which will enable consumers to recognise and avoid copyright infringing websites. This will be achieved through a code of practice, a system to enable action to be taken directly against infringers, clarification of EU rules and developing understanding in the area of set-top boxes and internet protocol television.
Tackling the trade in counterfeit goods – Promoting cooperation and coordination between enforcement agencies across different jurisdictions.
Strengthening the legal framework – Ensuring that legal recourse for IP infringing is effective, consistent and proportionate for all intellectual property rights.
Increasing education, awareness and building respect for IP – Giving support and advice to business and encouraging consumers to choose legitimate options instead of illegal sources.
International Engagement – Ensuring that UK businesses are not deterred from entering an overseas market due to the risk of IP theft.
Improving the evidence base for IP enforcement policy – Continuing to develop research programs to understand the scope and scale of IP infringement and what interventions make a difference.
Possible impact of Brexit on IP rights
If the UK votes to leave the European Union in the forthcoming referendum, several years (2 years initially which can be extended by agreement) of negotiation will follow and the impact on IP will depend on the outcome of those negotiations. For instance, the UK might become a member of the European Economic Area and/or the European Free Trade Association which would leave the UK with access to the single market and subject to a number of EU principles, and even subject to most EU legislation. Alternatively the UK could break completely from the EU and rely on the rules of the World Trade Organisation, which would govern trade in the future between the UK and other countries. The closer the relationship between the UK and EU in the future the lesser the impact on IP rights.
Whatever the outcome, if the UK leaves the EU then it will have consequences for IP rights including patents, trade marks and copyright. Businesses would be well advised to look at the way in which IP is held and protected and consider strengthening those UK rights in the UK. Where EU rights are held but perhaps have not been exploited then this might be a factor that has a bearing on the value of those rights going forward.
Trademarks: protecting your brand
Recently, the ownership of trade mark rights in the name José Mourinho appeared to hold up his announcement as the new manager of Manchester United Football Club. This highlights the extraordinary value that can be attached to a brand even if, as in this case, the commercial rights become separated from the logical owner. The underlying message here is to remind anybody involved in the exploitation of brand to stand back and identify those aspects of your business that actually constitute the brand and then consider how best to hold the rights and protect them.
Trade mark infringement
In cases of alleged trade mark infringement it is usually necessary for the claimant to demonstrate that the actions of the defendant would result in a likelihood of confusion with the registered mark that the claimant is protecting. There has always been much legal deliberation over the nature of that "confusion" and whether it was confusion such that the public believe that the claimants goods or services come from or are connected with the defendant, or confusion where it is claimed that the public is likely to believe that the defendants goods or services come from or are connected with the claimant. Often the distinction will be made based upon which brand is bigger or overshadows the other.
A recent case concerned the music show "Glee" and an action for infringement taken by an English comedy club known as "The Glee Club". The case highlighted the importance of reviewing the scope of your trade mark registrations and introduced the prospect of being successful in a trade mark infringement case without actually demonstrating the likelihood of confusion. One for the lawyers!
Change to copyright law
Currently where a replica of an artistic work has been manufactured by an industrial process (i.e. making models of the Shard) those articles are themselves protected by copyright for 25 years from the date of first marketing. From 28th July 2016 that period will be extended to 70 years plus the life of the creator.
This brings the protection for these works in line with the protection of normal artistic works and also in line with most other EU member states. There are transitional arrangements to protect replicas or unauthorised copies that were made believing that copyright protection had expired (as it had under the current law) but where it will now come back into force.
Change to EU trade marks
A number of the names and styles of European intellectual property organisations and rights have been changed including:
| | |
| --- | --- |
| Community | Union |
| CTM | European Union Trade Mark (EUTM) |
| OHIM | European Union Intellectual Property Office (EUIPO) |
| CTM Courts |  European Union Trade Mark Courts |
As part of the overhaul, the changes include:
Fee amendments for both applications and renewals – the introduction of separate fees for all classes and the removal of the 'three for one' class fee benefit.
From 23 March 2016 the renewal of EUTMs must be requested by the date of expiry and not, as is current practice, at the end of the month during which the expiry of the trade mark occurs.
New copyright regulations concerning free public showing or playing
Previously a provision of the principal law on copyright stated that it was not an infringement of copyright in film shown as part of a broadcast, if it was showed or played in public to an audience who had not paid for it. New regulations will remove the exception in the law that has previously permitted such broadcasts of this nature to be shown in premises such as public houses.
Company Law: Persons with significant control
On 6 April 2016 an act amending provisions in the Companies Act 2006 came into force. These require most companies incorporated under that act to hold and keep available for inspection a register of people with significant control over the company. Essentially, this means an individual that meets one or more of the following conditions:
Direct or indirect ownership of more than 25% of a company's shares.
Direct or indirect control of more than 25% of a company's voting rights.
Direct or indirect right to appoint or remove a majority of the board of company directors.
Exercises or has the right to exercise significant influence or control over a company.
Exercises or has the right to exercise significant influence or control over activities of a trust or firm which itself meets one or more of the first four conditions (in respect of a company).
Equivalent provisions apply to Limited Liability Partnerships and appropriate amendments have been made to the limited liability partnership Act 2000.
Companies House filing obligations
From 30 June 2016 the Annual Confirmation Statement replaces the Annual Return. It is a declaration that must be filed by every company at least once every 12 months to confirm that since the last Annual Confirmation Statement there either has been no change to the company or that all changes were reported to Companies House at the time the changes took place. The Annual Confirmation Statement confirms that the information Companies House holds for the company is correct and up to date. If changes have taken place and Companies House was not notified at the time, then details of the change have to be submitted along with the Annual Confirmation Statement.
Contract law – be careful what you wish for!
A recent court of appeal case has stated that even where you say in a written contract that no variations to the contract are to be effective unless they are recorded in writing and signed by the parties, it is still possible for parties to agree otherwise and then to make a change to the contract in a number of different ways including an oral agreement or even by conduct. Of course, where you seek to establish that a written contract with such a provision was actually changed by an oral agreement, then you will always have problems of evidence, especially given that the matter will generally come up for consideration when the parties are in dispute over something and where it suits one party, but not the other, for there to have been a change to the contract terms.
The best advice where a variation to a contract is intended will always be to ensure that the change is recorded in writing and meets any formalities for change that were stated in the original contract. In that way there can be no doubt that the change has been made.
Business should ensure that those with authority throughout the conduct of a contract are aware that whatever the contract itself states, things that are said and actions that are taken may have consequences that are not always intended.
Employment law reforms
A large number of changes to employment law are coming through into force during 2016. Some of these such as the National Living Wage are well reported, but others can slip by without too much attention.
The changes include:
New regulations making it compulsory for organisations with 250 or more employees to publish information about the difference in pay between men and women.
A freeze to the usual annual increase in the weekly rate of statutory maternity pay, statutory paternity pay, statutory adoption pay, statutory shared parental pay and statutory sick pay.
New regulations from January 2016 to address the way employers were getting around regulations brought in during 2015 that prohibited exclusivity clauses in zero hours contracts.
New rules to protect apprenticeships including a ban on using the term apprenticeship if it is not a statutory apprenticeship.
New immigration laws making various changes relating to foreign workers.
Clarification regarding the need to include overtime earnings in the determination of normal weekly pay for a number of purposes including holiday pay.
Continue review and endorsements
The Competition and Market Authority has investigated and given guidance on online reviews and endorsements. To ensure compliance with consumer protection laws it advises:
Business should make it clear to readers when articles or blogs feature paid promotion.
Business should not offer inducements to customers in return for positive reviews and not pretend to be a customer and write fake reviews. If customers are invited to provide feedback it must be done honestly.
Free legal advice for DBA members
If you have a legal issue that needs addressing, no matter what the query, a call to the DBA's legal service provided by Humphries Kirk LLP, is an advisable first port of call to save you valuable time and money.
Click here for the DBA Legal Helpline.