Main Content
26/10/2020
BEAR; the enchanting story of a brand launched on a shoestring and sold for £70m six years later
Seeing rapid sales growth from £0 to £6.4m in 3 years, smashing sales targets by 30% and increasing stockists from fewer than 500 to 10,000, B&B Studio and BEAR's brand winning formula packed a punch when it won the DBA Design Effectiveness Awards Grand Prix in 2014. 
Since then, BEAR's presence has grown beyond that of your average healthy snack product, creating a world of adventure and energy full of inspired activities, resonating with parents and children more than anyone could have anticipated. 
Having launched on a shoestring in 2009 (the founders sold their house and tasked B&B to create a family-focused dried fruit brand that made healthy, no-compromise snacking more accessible and desirable) BEAR rapidly became the fastest growing brand in healthy snacking, delivering over 30million portions of fruit in the UK in 2012.  
The BEAR brand resonated with kids so much that the brand team had to create a role within the business dedicated to responding to all the letters that children  were (and still are)  sending  to 'BEAR'. Says B&B Studio's founder Kerry Bolt, "It was 3000 letters a week within 2 years of launch." 
BEAR is a very design led brand and B&B had to  consider  the brand world  early on  as part of their work on the brand identity. The initial brand idea  for  'BEAR'  was  based on the product being nothing but naked nature. Positioning the brand as a healthy snack that would connect with people on an emotional level,  rather  than  dried  fruit, was  key to the design strategy.
As a character, BEAR is a larger-than-life brand ambassador. Living in a cave, deep in the woods, he has a story that transports kids to another world and quickly captures their imagination. "It's interesting that all this depth emanates from what is, in actuality, a flat, two-dimensional logo," says Bolt, "and that's the secret of the BEAR brand – a simplicity of approach that gives consumers the freedom to engage and interact." 
The bravery of the identity commands respect from both consumers and competitors alike, and kids are allowed to imagine the complete world of BEAR rather than the more usual 'cute and cuddly' bears they might be used to.  
"The brand identity  was the springboard for the world in which BEAR lives, from the BEAR cave to the 'BEAR code'," reflects Bolt. The BEAR code (an on-pack barcode) became a vehicle for collecting packs and sending them off for free activity materials. "We considered every  touch-point  and interaction from the perspective of the BEAR brand," Bolt says, "and this  definitely helped  maximise  the  engagement  with consumers, both the parents and kids". 
In the early years following the creation of the BEAR brand, B&B worked with the client on  all of  the brand  assets. "We worked very much in partnership with the  Founders,  really  as  an extension of their team" says Bolt, with the design studio creating all the packaging and collectable-cards, as well as assets and copy for the brand world.  
The visual and verbal world did develop in the years following B&B Studio's creation of the brand,  but  the  core creative essence remained the same. It also played a big role in the look and feel of the investor deck which was fully styled and designed to bring the world of BEAR to life – even to the point of being covered in fur.  "We know" says Bolt, 'that this  investor deck, and its design, played a key role in BEAR being bought by Lotus Bakeries 6 years  after launch  for £70m!" 
BEAR grew very quickly, and the processes  that come with managing a growing  international brand came into play. There became a need, in part due to  the brand's design-led nature, for an in-house design team to keep up with the volume of materials that needed to be created.  
B&B Studio continued to work closely on key projects with the in-house team. "These may have been NPD packaging projects, or one-off initiatives," reflects Bolt, with the agency providing strategic brand guidance on a consultative basis.  An example of one of these one-off initiatives was the design for the teams' new office space post BEARS's sale, creating features such as a tree-house, meeting rooms and market place – all in keeping with the BEAR brand look and feel and tone of voice.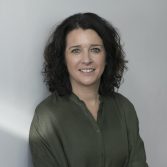 An instant hit with consumers, in the years since launch, BEAR has inspired thousands of kids and a host of competitors. "As  B&B's first client and new brand creation project, BEAR will always  remain  close to our hearts," says Bolt. 
DBA Design Effectiveness Awards: Open for entries
Find out more about the DBA Design Effectiveness Awards and how to enter: visit effectivedesign.org.uk and sign up for updates.
Image credits: 
B&B Studio and BEAR