Main Content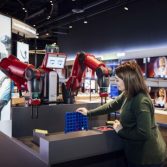 20/07/2020
DBA Design Effectiveness Awards 2021: Open for entries
The DBA Design Effectiveness Awards 2021 is now open for entries. 
Download your entry pack today to evidence your success and demonstrate the results that your design delivers.
The deadline for entries is 5pm GMT, Friday 27 November 2020.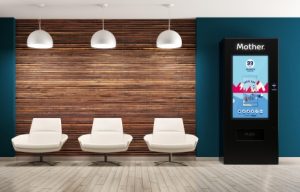 Entered jointly by client and designer, winning projects are rigorously assessed in three rounds of judging by business leaders. Crucially, the DBA Design Effectiveness Awards are evidence-based, the impact of design measured and verified.
"In uncertain times, the need for effective creativity and design-led thinking is especially clear. The DBA Design Effectiveness Awards are a brilliant way to showcase both agency and client commitment to the power of design." Kerry Bolt, Co-Founder and Client Partner, B&B Studio
Enter the DBA Design Effectiveness Awards and have your work recognised and rewarded by our renowned judging panel.
Judges confirmed to date include: Paul Fraser, Managing Director, 3V Natural Foods; Jeremy Lindley, Global Design Director, Diageo; Sigrid Brewka-Steeves, Head of Retail Design, PUMA; David Knibbs, Director, The Tofoo Company; Julie Dixon, Head of Information, Design & Partnerships, Transport for London (TfL); Phil Gowland, Marketing Director, Whitworths.
The judging panel will again be Chaired by Clive Grinyer. For more than three decades Clive has led innovation teams developing human-centred solutions for the modern world, including at Barclays Bank, Cisco, Orange and Samsung. Clive is Head of Service Design at the Royal College of Art. 
Clive Grinyer on the DBA Design Effectiveness Awards: "The range of projects and the ways that success is measured continue to grow and show us in countless ways how design can transform and deliver results far beyond the original goals."
The awards are open to all, across sectors and disciplines worldwide. You can read a note on Covid-19 as an influencing factor on your entry here. 
Key dates for your diary
July – November 2020: Book your consultation calls with a member of the DBA team. Find out more. 
23 October 2020: Earlybird discount deadline: You can save £100 on your total entry fee if you pay by 5pm GMT, 23 October 2020. Your entry does not have to be completed by this date.
27 November 2020: Entry deadline: Submit your entry online at: effectivedesign.awardsplatform.com by 5pm GMT, 27 November 2020. This deadline will not be extended.
March 2021: Shortlist announced.
June 2021: DBA Design Effectiveness Awards ceremony.
Jeremy Lindley, Global Design Director, Diageo: "Effective design is a key priority at Diageo, and so we value the Design Effectiveness Awards very highly as the rigorous entry process supports us in analysing the commercial impact of our work. The rigour involved, including eliminating all influencing factors, has improved how we measure our effectiveness, strengthening the business case for investing in effective design." 
The DBA Design Effectiveness Awards celebrate and prove how powerful partnerships between clients and designers can be and we jointly award both parties. We welcome entries from any country; you do not need to be a DBA member to enter, but members benefit from a discounted entry fee. Additional member benefits and details about how to join the DBA can be viewed here. 
"We are a tiny company – we were two but over the past 18 months have grown to five people – but we've been lucky enough to win four Design Effectiveness Awards in the last five years. It definitely allows us to punch above our apparent weight and helps to engage with clients about their business issues." Richard Village, Director & Owner, Smith&+Village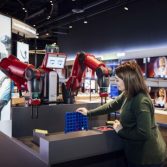 You can find full details on how to enter the awards, browse previous winning case studies and download an entry pack at effectivedesign.org.uk 
Image credits: 
The Arçelik Experience Centre and FITCH
Mother and B&B Studio
Clive Grinyer 
Diageo, Bompass & Parr, Design Bridge and Dolmen
Harvey Nichols and Smith&+Village