Main Content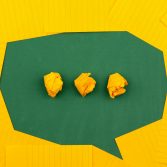 09/11/2020
How valuable could a mentor be to you?
The DBA's Twenty/Twenty mentoring programme has been running for 10 years now and in that time, we've supported over 400 participants through the programme from around 250 businesses.
It's a 1:1 developmental mentoring programme, designed to empower mentees to develop the quality of their thinking around business issues, to build confidence in decision-making and in leadership.
Agency leaders from a wide spectrum of design businesses are drawn to the programme for different reasons. Mash's MD Mari Darlison signed up for the current programme because she was "interested in shifting the emphasis of the agency". Dynamo's Founder and Chairman Jamie Helly had heard great feedback about the scheme, whilst on-IDLE's MD, Ané-Mari Peter was seeking an opportunity to test her personal business goals. "My mentor did challenge me – which was exactly what was needed," she says.
Twenty/Twenty is about empowering the individual, and throughout the 12-month process the focus is on embedding a step change in the mentee to develop their thinking and approach, so they are then able to capitalise on that transformation quite independently after the mentoring has ended.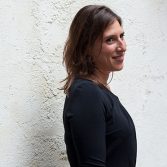 Having set her design consultancy up 18 years ago, Darlison's clear that Twenty/Twenty has been valuable in providing an opportunity to reflect on her role within the business. As a result, she is now looking to find ways to specialise more, "both for my own personal development and the good of the company," she says.
Peter has also seen significant benefits, including identifying a clear sector the business excels in that they'd not considered previously. "By talking through with my mentor and being more open-minded about the 'type' of customers we could actually identify as a niche, we unexpectedly won £30k of work from an otherwise very low-spend, and most likely 'one-off' customer," reflects Peter.
For mentees, it's not about being told what to do, but instead, it's about tapping into your own capabilities and bringing them to the fore – permanently. "It has helped me be more decisive and push forwards with plans to reposition the company and I've had the confidence to push through changes quicker," says Darlison.
The programme itself is purposefully designed to be flexible around how each individual mentoring pair wants to proceed through the year. For Creative Chimps Director Shray Vaidya, the opportunity to communicate shared experiences and challenges with his mentor has been "reassuring and valuable" especially in the current climate shaped by the pandemic, and the business is now creating a focus around its capabilities as an agency rather than the area in which it derives the majority of its work. "There has been some great practical advice that has helped – and would have helped regardless of the context," he says. 
Helly has also found the programme "more than helpful" this year in gaining reassurance as to what other companies are also facing, as well as benefiting from "ideas sharing on ways of coping, along with great insights on team management and HR" from his mentor, Elmwood's Founder and Chairman, Jonathan Sands OBE.
Training – offered as part of the Twenty/ Twenty programme – helps develop specific mentoring skills such as listening, feedback, goal setting and critical thinking and enables the mentors and mentees to decide together how they will approach their relationship and set it up in a way that works for their own circumstances, personalities and what they're wanting to get out it. This ensures that participants are well equipped to have high quality conversations at the roughly monthly one-to-one mentoring sessions (we recommend a minimum of 9 throughout the year, but we leave that to mentors and mentees to decide). 
As a result, mentees take different benefits out of the programme depending on their own, and their businesses, particular circumstances and needs. Peter "regained passion for the business", whilst for Helly, his mentor Jonathan Sands has inspired and validated some major decisions Dynamo has made. "Jonathan is a terrific match" he says, "we are very similar in terms of commercial outlook and it's been a very personable and rewarding journey."
What could Twenty/Twenty do for you and your business?
Find out more and sign up for the 2021 programme by 4 December here.
DBA Twenty/Twenty pairs rising industry leaders with established design pioneers for a 12-month one-to-one mentoring relationship. 
We are currently open to applications from:
Mentors who want to contribute to the success of our future industry leaders, and
Mentees looking for an experienced sounding board and support on your journey upwards. 
Applications for 2021 are now open. The deadline for all applications is Friday 4 December at 5pm. Find out more and sign up to be a mentor or mentee here. 
Image credits:
Volodymyr Hryshchenko | Unsplash
Mash
on-IDLE
Dynamo
Creative Chimps