Main Content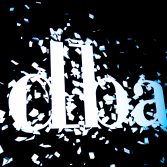 18/09/2017
DBA vacancies
Founded in 1986, the Design Business Association is the trade association for all those working in the field of design, supporting them and championing the transformative power of design.
Our membership consists of 450 design consultancies and design-driven businesses, including many of the brightest and most respected names. We work to build universal confidence in design investment and promote the power of effective design. The bridge between design and business, the DBA is committed to promoting the use of design at a strategic level to solve business and societal problems.
A key part of the DBA's role is to represent the design industry in the wider world – in particular, in its dealings with government and the media. Whatever the issue, it's our job to ensure that our members' collective voice is heard.
Events & Programmes Coordinator
Your role will be to administer and coordinate this extensive programme of events and training, reporting into the Programmes Manager to ensure that the quality of our programmes are maintained at a very high level.
You will have a conscientious and positive attitude, be able to work efficiently and independently and contribute to the team effort. With excellent communication skills, you'll be accurate and numerate and pay close attention to detail. You will be expected to take a proactive approach to forthcoming tasks and develop your prioritisation skills. This key role will support other team members and you should feel comfortable taking initiative and contributing ideas, whilst maintaining and developing key processes.
View the position description, including how to apply here.