Main Content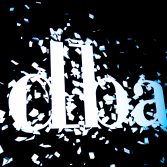 22/05/2019
DBA vacancies
Founded in 1986, the Design Business Association is the trade association for all those working in the field of design, supporting them and championing the transformative power of design.
Our membership consists of 430 design consultancies and design-driven businesses, including many of the brightest and most respected names. The DBA champions the transformative power of design, promoting its strategic and economic value to business and government. As the industry's trade association we represent a vibrant community, and together we are the collective voice for design.
A key part of the DBA's role is to represent the design industry in the wider world – in particular, in its dealings with government and the media. Whatever the issue, it's our job to ensure that our members' collective voice is heard.
Vacancy: Chair of the Board of Directors
We're looking for a dynamic and experienced chair to drive a new strategy forward and take the DBA from being the UK's foremost professional design organisation to the world authority on effective design. This unique leadership role offers the successful candidate the opportunity to transform the DBA and its reputation in the UK and globally, grow our unrivalled UK and international design community, and shape the future of our industry, defining how effective design can shape our collective future.
To apply, please download the application pack and email deborah.dawton@dba.org.uk
Closing date: midday on Thursday 20 February 2020.