Main Content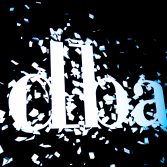 23/11/2023
DBA vacancies
The Design Business Association (DBA) is the trade association for the design industry. We represent a vibrant community of design agencies and in-house design teams. Founded in 1986, the DBA was set up by the industry for the industry to promote professional excellence, champion effective design and foster a creative community of many of the brightest and most respected names in the design industry.
Events and Programmes Manager
We're looking for a proactive and detail-orientated Events and Programmes Manager to independently manage the delivery of our extensive programme of activity from end-to-end.
Marketing and PR Manager
We're looking for a Marketing and PR Manager with demonstrable marketing and PR experience to independently manage the planning and delivery of the DBA's communications and marketing activities.
To apply
Please email natasha@dba.org.uk attaching your CV and a covering letter which explains why you want the job and outlining how your skills and experience match what we're looking for.
CVs without an explanatory cover letter will not be reviewed.
Deadline for applications: Thursday 4 January 2024 5pm.
Interviews will take place in person in central London on Monday 15 or Thursday 18 January 2024.