Main Content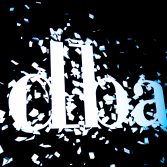 22/05/2019
DBA vacancies
Founded in 1986, the Design Business Association is the trade association for all those working in the field of design, supporting them and championing the transformative power of design.
Our membership consists of 450 design consultancies and design-driven businesses, including many of the brightest and most respected names. We work to build universal confidence in design investment and promote the power of effective design. The bridge between design and business, the DBA is committed to promoting the use of design at a strategic level to solve business and societal problems.
A key part of the DBA's role is to represent the design industry in the wider world – in particular, in its dealings with government and the media. Whatever the issue, it's our job to ensure that our members' collective voice is heard.