Main Content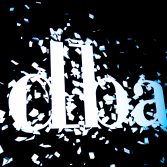 22/05/2019
DBA vacancies
Founded in 1986, the Design Business Association is the trade association for all those working in the field of design, supporting them and championing the transformative power of design.
Our membership consists of 450 design consultancies and design-driven businesses, including many of the brightest and most respected names. We work to build universal confidence in design investment and promote the power of effective design. The bridge between design and business, the DBA is committed to promoting the use of design at a strategic level to solve business and societal problems.
A key part of the DBA's role is to represent the design industry in the wider world – in particular, in its dealings with government and the media. Whatever the issue, it's our job to ensure that our members' collective voice is heard.
Event and Programmes Manager
Working in an exciting and dynamic industry, with inspiring and market-leading design professionals, your role will be to develop and deliver an exciting suite of programmes. From member events to market leading professional development to the prestigious DBA Design Effectiveness Awards, no two days are ever the same.
Click here to find out more.
To apply
We'll be reviewing applications on a first come, first served basis and want to make the appointment as soon as possible, so apply today.
Please email Natasha Papa, Head of Programmes, (natasha.papa@dba.org.uk) with a CV and covering letter detailing how you meet the requirements of the post. CVs without a cover letter will not be reviewed.