Main Content
01/03/2017
DBA Design Effectiveness Awards: 2017 winners announced
Design's transformational impact on business celebrated at the 2017 DBA Design Effectiveness Awards Ceremony
42 impactful, wide-ranging examples of design that have had a tangible and measurable effect upon business success have been celebrated at the 2017 DBA Design Effectiveness Awards ceremony.
Financial Times, Diageo, Unilever, NHS, GlaxoSmithKline, Intel Corporation, World Vision UK, Lloyds Banking Group, Design Bridge, forceMAJEUR Design, jones knowles ritchie, Four-by-Two and Pearlfisher were amongst the businesses presented with Gold, Silver and Bronze Awards during the ceremony at The Brewery in London on Wednesday 1st March. (Full list of winners below)
Polyseam and The Engine Room won the prestigious GRAND PRIX Award for new product brand GRAFT. The design insight and research carried out at the start of the project led to a change in strategy that transformed the manufacturer's business into a brand house, and delivered uplift in annual sales revenue of 744%.
All 42 winners' case studies can be viewed in detail online at effectivedesign.org.uk.
---
The DBA Design Effectiveness Awards celebrate the power of design to drive business success. Judged by business leaders, and entered jointly by client and designer, the Awards draw focus onto design's strategic and commercial value to business.
The achievements of the winners are significant and wide-ranging. They provide powerful evidence that design thinking combined with business acuity can bring about the right conditions for business transformation to occur.
Says DBA CEO Deborah Dawton, "Design uniquely cuts to the heart of every business it touches. It closes the gap between business risk and market success. In these unpredictable times, the design sector should be confident in our ability to thrive in uncertainty; after all we relish the opportunity to turn a complex challenge into serious growth for the businesses we work with and for. So when it comes to our nation's competitiveness, infusing design universally into business should be a priority in order to drive long-term growth and economic advantage for the UK. The DBA Design Effectiveness Award winners prove why."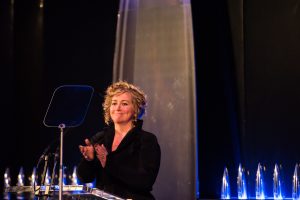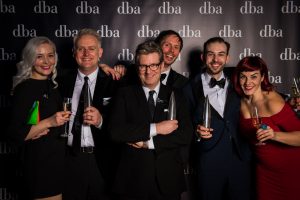 The compelling winning line-up includes examples of businesses who were looking for incremental performance and got much more than they bargained for through their design investment. It includes businesses that are using design to drive change into markets in a way that delights customers, secures competitive advantage and delivers profits that speak for themselves. The winning case studies prove what is possible for any business, of any size in any sector, if design has the opportunity to impact front and centre within the enterprise.
Nowhere is the quality and effectiveness of the design industry's offer more evident than across the winning case studies in the DBA Design Effectiveness Awards. They prove why now, more than ever, design is a sound commercial investment.
Design driving growth in global businesses
At a time when many businesses are struggling to identify where future growth opportunities will come from, Diageo and Lucozade Ribena Suntory are fantastic examples of global businesses' valuing design's intrinsic ability to react to the challenges of changing markets to unearth opportunity and drive positive change and growth in both the short and long-term for their brands.
As a well-recognised brand, overhauling Diageo's premium Scotch whisky range Buchanan's was not without risk, but forceMAJEURE's redesign has been a game changer, increasing brand distinctiveness by 20%, delivering 8% volume gains across all markets globally and justifying an increased priced point. (Gold Award winner)

Retail sales value of Lucozade Ribena Suntory's Orangina increased by 66% in the second half of 2015, following the new pack re-launch, reversing a 20% decline in previous years. BrandMe's premium repositioning of the iconic brand enabled it to achieve its highest market share in company history. (Gold Award winner)
Design as the critical enabler for competitive advantage

In any marketplace, only one business or brand can be the cheapest, the others need to differentiate to compete and succeed. Struggling to survive, the Organic Seed and Bean Company turned to design as the means by which to develop differentiation for their business and to drive competitive advantage. Their new brand strategy and identity by Family (and Friends) has seen the business's income triple. They've been able to improve conditions for their ingredient growers' communities as a result, whilst the introduction of a compostable wrapper has saved 2.3 tonnes of packaging from landfill. (Gold Award winner)
And Brand Ethos & Reason Design's student recruitment design strategy has reignited growth for Brunel University London. In 2016, undergraduate applications rose by 9% compared to an 8% fall among competitors and £9.45million in additional student fees has been achieved. (Bronze Award winner)
Watch Deborah Dawton's opening speech from the DBA Design Effectiveness Awards Ceremony on 1 March 2017
Design as the fast growth imperative for start-ups
For any start-up, whether challenger brand breaking into a market or global enterprise moving into a new space, in this day and age design is not an optional extra – it is the vital business imperative to achieve differentiation and ensure success. Take Green Park Brands – with a bold brand positioning and design by Jones Knowles Ritchie, its organic snack Hippeas had a seriously successful launch with listings in 16,000 UK and US stores achieving unprecedented levels of distribution for a start-up. (Gold Award winner)
And new retail pharmacy brand SOpharmacy achieved growth fives times faster than the overall Bulgarian pharmacy market, thanks to a disruptive positioning and design by Creative Leap that shaped everything from its identity, to retail design and service offer. Success has been such that they are now opening one new store a month on average. (Silver Award winner)
Design bringing brands to life experientially
As customers become ever more selective, the quality of customer/user experience is pivotal to success. Design is fundamental to this experience. In just two months, the Financial Times generated over £26,000 in savings with a new email design by 999 Design that achieved vital cut-through and engagement, driving customer retention for FT.com. The visual impact and clarity of information of the 'Renewals and Step Up email' has delivered a 200% increase in engagement related clicks and saw a significant reduction in cancellations of digital subscriptions. (Gold Award winner)
Since its launch in 2015, online mental health service hub MindMate has helped thousands of young people in Leeds navigate challenging times. Through agile, user-centric design NHS Leeds South and East Clinical Commissioning Group and Thompson Brand Partners created a website trusted by young people that makes mental wellbeing services more accessible. 1,495 young people used it in May 2016 alone and it is now seen as a best practice example to create similar services in other locations. (Gold Award winner)
Design realising business opportunity
Design can identify and deliver powerful commercial opportunities, not simply in line with a business' initial expectations, but in realising opportunities above and beyond objective, in broad and extensive ways. Polyseam's annual sales revenue has jumped 744% following the recommendation of a shift in strategy by their agency The Engine Room. The design insight and research carried out at the outset of the project led to the launch of new product brand GRAFT and transformed the business, moving it from manufacturer to brand house, and increasing export sales by £1million. Jobs have been created at the business and a new purpose-built factory is being constructed, which will likely create 50 new jobs by 2020. (Gold Award and Grand Prix winner)
All 42 winners' case studies can be viewed online at effectivedesign.org.uk.
For more information and images please contact Sally Lukins, email: sally.lukins@dba.org.uk, tel: 020 7251 9229.
The DBA Design Effectiveness Awards judging panel
This year's judging panel included Mike Brown, Commissioner, Transport for London, Josh Berger, President and MD, Warner Bros, Dr Andy Palmer, Chief Executive, Aston Martin, Graham Bednash, Consumer Marketing Director, Google, Conran Bird, GREAT Campaign Director, HM Government, Mauro Porcini, SVP & Chief Design Officer, PepsiCo, Deborah Meaden, Businesswoman and Entrepreneur, Meadenspeak, amongst other leading figures. See here for full list of judges.
Special Awards
In addition to the Grand Prix which was won by Polyseam and The Engine Room for GRAFT, the other two special awards presented on the night went to Elmwood: the Top of the League Award (recognising the most impressive cumulative performance from an agency over the last three years) and the International Export Award (presented for the most effective piece of work undertaken by an agency for an overseas client).
Entering the 2018 DBA Design Effectiveness Awards
The Call for Entries for the 2018 DBA Design Effectiveness Awards will launch in Spring 2018. Interested parties can register to receive full details on how to enter at www.effectivedesign.org.uk or email awards@dba.org.uk.
DBA Design Effectiveness Awards sponsors
We were kindly sponsored by UPM Raflatac, Red Setter, Epic Creative Print and Stratton Craig, and our media partner for the awards, Dezeen.
Table of winners
| | | | | |
| --- | --- | --- | --- | --- |
| Trophy | Project | Client | Agency | Industry Sector |
| Bronze | Intel at MWC 2016 | Intel Corporation | 2LK | Mobile telecommunications |
| Gold | FT.com Customer Retention Journey | Financial Times | 999 Design | Media |
| Silver | Sapience HR Rebrand | Sapience HR | Absolute | Support services |
| Gold | The Way of the Noodle | Kabuto Noodles | B&B studio | Food producers |
| Bronze | Brunel University London Design Strategy | Brunel University London | Brand Ethos & Reason Design | Public sector |
| Silver | Selwyn's Sells Seaweed from the Seashore | Selwyn's | Brand Union | Food producers |
| Gold | Orangina: Shaking Up a Classic | Lucozade Ribena Suntory | BrandMe | Beverages |
| Silver | MOMA | MOMA | BrandOpus | Food producers |
| Bronze | Twinings Sweet Greens | Twinings | BrandOpus | Food producers |
| Bronze | Twinings Discovery Collection | Twinings | BrandOpus | Food producers |
| Bronze | Freedom Finance Repositioning | Freedom Finance | Conch Associates | Financial services |
| Silver | SOpharmacy | SOpharmacy | Creative Leap | Food & drug retailers |
| Bronze | The Rise of Mercury Hard Cider | Carlton & United Breweries | Denomination | Beverages |
| Silver | Flora ProActiv | Unilever | Design Bridge | Food producers |
| Gold | SKYR | Arla Foods | Elmwood | Food producers |
| Silver | The Snowdon Trust | The Snowdon Trust | Elmwood | Charity |
| Gold | Redefining a Mexican Icon | Heineken Tecate | Elmwood | Beverages |
| Silver | Entertainment Unlimited | HOOQ Digital | Elmwood | Media |
| International Export Award | Redefining a Mexican Icon | Heineken Tecate | Elmwood | Beverages |
| Top of the League |   |   | Elmwood |   |
| Gold | Saving the Organic Seed and Bean Company | Organic Seed and Bean Company | Family (and friends) | Food producers |
| Gold | Buchanan's | Diageo | forceMAJEURE Design | Beverages |
| Silver | Dune 'Catwalk Concept' | The Dune Group | Four-by-Two | Personal goods |
| Silver | See Humans Fly | Glasgow Life | Front Page | Travel & leisure |
| Gold | Horlicks India Restage | GlaxoSmithKline | GSK Nutrition Design Team & Cowan | Beverages |
| Gold | Hippeas | Green Park Brands | jones knowles ritchie | Food producers |
| Bronze | Lloyds Clapham Junction | Lloyds Banking Group | M Worldwide | Financial services |
| Silver | Comfort Intense Fabric Conditioners | Unilever | PB Creative | Household goods & home construction |
| Gold | Cawston Press Sparkling Cans | Cawston Press | Pearlfisher | Beverages |
| Bronze | Dimension Data | Dimension Data | Prospect | Software & computer services |
| Silver | Booths Bags for Life | Booths | Smith &+ Village | Food & drug retailers |
| Gold | Booths Own Label | Booths | Smith &+ Village | Food & drug retailers |
| Silver | Armstead | AkzoNobel | Springetts Brand Design Consultants | Household goods & home construction |
| Silver | Whitworths Shots | Whitworths | Springetts Brand Design Consultants | Food producers |
| Bronze | McVitie's Cakes | McVitie's Cake Company | Springetts Brand Design Consultants | Food producers |
| Bronze | Monty Bojangles Taste Adventures | The Monty Bojangles Company | Springetts Brand Design Consultants | Food producers |
| Silver | Growing The Donkey Sanctuary | The Donkey Sanctuary | The Allotment | Charity |
| Gold | GRAFT Brand | Polyseam | The Engine Room | Construction & materials |
| Grand Prix | GRAFT Brand | Polyseam | The Engine Room | Construction & materials |
| Silver | The Story Shop | World Vision UK | The Yard Creative | Charity |
| Gold | Harrogate Spring Water | Harrogate Water Brands | Thompson Brand Partners | Beverages |
| Gold | MindMate | NHS Leeds South and East Clinical Commissioning Group | Thompson Brand Partners | Public sector |
| Bronze | Wilson Browne Rebrand | Wilson Browne Solicitors | White Clarke Creative | Financial services |
| Silver | People Charter & Internal Branding | Homeserve | WPA Pinfold | Financial services |
| Gold | Green's Gluten Free Beer | Green's Beers | WPA Pinfold | Beverages |