Main Content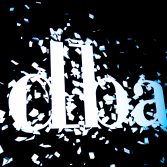 17/05/2022
Meet the DBA's new Chair
At our recent AGM, we were delighted to welcome a new Chair of the DBA Board, Warren Hutchinson, Founder and Chief Experience Officer at ELSE.
Warren has been working within the emergent digital disciplines of design for over 20 years and is the Founder of ELSE, a London-based experience design consultancy that helps business leaders accelerate product and service innovation.
During his career, Warren has worked in client-side and agency environments such as Yell, Universal Music, LBi and PA Consulting before founding ELSE in 2010. 
As the principal at ELSE, Warren is responsible for setting business strategy, defining culture and maintains a healthy hands-on approach in client work. ELSE has a progressive culture, having operated a 4-day work week and remote working practices for a number of years.
Says DBA CEO Deborah Dawton: "There are sizeable challenges ahead for the design industry. The after-effects of Brexit and the pandemic on the economy, on our businesses and the way we work are still resonating. We are yet to know the full scale of impact on the design industry, but there is no doubt we'll need to adapt. I'm delighted to welcome Warren Hutchinson to the role of Chair of the DBA Board; his experience in successfully driving transformational change within his clients' businesses and also through his own business ELSE will be of great value in galvanising the DBA membership to rise to these challenges, creating opportunities for our community to thrive."
Listen to Warren's speech from the DBA AGM:
"It's best to be an active DBA member. Join in. Find those collaborators and partners. Because it is what raises us all up to run better design businesses." Watch the video here. 
At the AGM on Thursday 28 April 2022, we also welcomed three new Directors to the DBA Board. TDC PR Founder & Managing Director, Tim Duncan, A Better View Strategic Consulting Founder & President, John Gleason and HMA Managing Director, Nicola Tiffany.
Rufus Leonard Chief Operating Officer, Will Rowe and Diageo Global Design Director, Jeremy Lindley were also re-elected to the Board. As our previous Chair, our particular thanks and appreciation goes to Jeremy for his commitment to, and support of the DBA.
Further details about the DBA Board and the Directors can be found here.