Main Content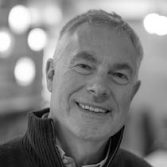 Areas of Expertise:
Financial planning
David Blois
David is a Founder and Managing Partner of M&A Advisory, a niche firm that executes M&A transactions on behalf of clients, with a sound business and cultural fit to maximise value.
M&A Advisory focuses on the marketing communications, design, and digital sectors. It represents clients across the globe and uses a combination of sound business experience and exceptional market knowledge and connections to ensure that transactions are optimised. Compatible culture and business fit are prioritised, along with strong negotiating skills to ensure value is maximised.  
M&A Advisory is embedded in the MarComms industry, being the recommended M&A partner for the PRCA and the ICCO. The firm is also an active member of BIMA and of the global network Eaton Square.
Areas of expertise
| | |
| --- | --- |
| Financial planning: |  • Mergers & acquisitions •  |
---
Experience in the design industry
Design industry experience: 
20+ years
---
Professional affiliations
Chartered Institute of Marketing (CIM)
Association of Chartered & Certified Accountants (ACCA)
Testimonials
"
David and his team at M&A are top notch. Thanks to their contacts, experience, stamina and good humour, in a very challenging year, we were able to achieve an extremely satisfactory result.
"
Jeremy Redhouse – Founder of Redhouse
"
Choosing a specialist Advisor to help support the sale of our business was a difficult decision. We selected M&A Advisory due to their specialist marketing industry expertise and competitive fee structure. Within 3 months, they had lined up interest amongst multiple buyers (Trade & PE) and secured 2 sensible offers, within 6 months we had closed the deal. Thank you David & his team!
"
Lucy Erskine - Founder of Gungho Marketing
"
An exceptional company offering an invaluable service. M&A delivered the goals that together we set out to achieve. Thank you David and team - couldn't have done it without you!
"
Jodie Cook – Founder of JC Social
"
We have recently completed the sale of the Together Agency through M&A Advisory who found us the perfect partner. David facilitated 10 chemistry meetings with prospective buyers, all which would have been an excellent fit. He is well connected and has in-depth knowledge of the industry and I would recommend him if you are looking to buy or sell.
"
Jonathan Turner – Owner of Together Agency
"
David's genuine understanding of the industry combined with his extensive experience in managing what can often be a stressful process made him a hugely valuable partner for us when selling Public. I highly recommend him.
"
Rhydian Fisher – Founder of Public Creative
"
David, Michelle and their amazing team were exceptional with helping us find the "perfect fit" when we sold our agency. Great advice, unbelievable patience when (in our opinion) others might have pushed us down a route that wasn't right for us, and outstanding support. It is a stressful time and they kept me calm and very much under control. I have no hesitation in recommending them.
"
Graham Darracott – Founder of DPC
"
David and the team at M&A Advisory acted for me when I sold my agency, DBD Media, to Verb Brands. They were friendly, efficient and pragmatic, and had a really wide ranging network of potential buyers. The whole process ran very smoothly, and was pretty pain-free! I'd strongly recommend David to any agency owners looking to sell, or indeed in the market to make an acquisition.
"
Nigel Muir – Founder of DBD Media