Main Content
Areas of Expertise:
Leadership, Legal & ethical, People, Sales & Marketing, Strategic design management
John Gleason
John helps:
·     brands & corporate organisations elevate design as a strategic business competence;
·     agencies become more relevant for the clients and markets they aspire to serve – and in the process, become better businesses;
·     enhance the intersection of client/agency relationships via match-making, agency relationship strategies, "marriage" counselling, relationship evaluations, industry benchmarking, negotiation and value management, and compensation modelling.
John helps CLIENT, BRAND, and CORPORATE ORGANISATIONS:
better understand and realise the value of leveraging Design – as a strategic business competence – for their customers and consumers; in their culture; programs & initiatives; among their peers, colleagues, and leadership; and with external partners.
explore and deliver better consumer experiences, which leads to better brand and business performance.
assess, evaluate, and benchmark Design capabilities and Design-readiness, which leads to better experiences, solutions, and collaboration among peers and partners.
influence organisational structures and shape reward systems that inspire human-centred Design as a core element of their own culture… and remove key barriers, roadblocks, and constraints that often prevent a truly strategic Design-led culture.
clarify and codify better agency relationship strategies… and help assess, evaluate, and review agency relationships and rosters.
advise and coach Design and business leaders to better their own personal and professional influence, industry context, and effectiveness.
curate better peer-to-peer connections, events, and experiences to inspire learning, sharing, and collaboration opportunities.
John helps CONSULTANCIES, AGENCIES, and SUPPLY-SIDE ENTERPRISES:
create better relevance for the markets and clients they aspire to serve.
clarify their own purpose and mission to better serve core prospects and clients.
to become better businesses, and better business partners with (and for) their clients.
better understand why clients do what they do and how they make decisions.
appreciate what clients expect from agency partners, and how they see the plethora of agencies chasing their business and their valued relationships.
better align their own teams, talents, and proposition with the needs and ambitions of their prospects.
prepare for, and negotiate, better value, as well as more fair and favourable terms.
explore better succession and exit planning for agency owners and leaders.
John's mission is to help clients and agencies deliver better, more relevant, and more valued (and valuable) solutions… and in doing so, help create a healthier industry for everyone in it. 
He utilises human-centred Design principles in all he does, and notably brings a client lens to agency communities… and brings both client and agencies lenses to corporate/client communities. So all might be better… together.
Areas of expertise
Financial planning:

Performance & efficiency • Mergers & acquisitions

People:

Client/consultancy contracts 

• 

Terms & conditions 

• Coaching 

• Mentoring 

• Training

Business processes:

Business strategy & planning 

• Business diagnostics

Legal & ethical:

Client/consultancy contracts 

•

 Terms & conditions 

Marketing:

New business development 

• Marketing strategy & planning 

• Client retention & development 

• Procurement

Strategic design management:

Design strategy • Strategic alignment • Reframing • Multiple stakeholder engagement

C-Suite design foresight:

Design literacy • Visioning facilitation • Executive inspiration • Scoping and foresight • Risks and mitigation 
---
Experience in the design industry
Design industry experience:
11-20 years
---
Professional affiliations
Founder & Program Director – Design Leaders Council, The Conference Board
Co-Founder, The D Event
Member – Executive Committee, PAC Packaging Consortium
Member – Editorial Board, BXP (Brand Experience) Magazine
Testimonials
"John is the design industry's leading advocate here in the US.  From his time at crafting the relationships between Procter & Gamble and their worldwide design consultant partners, to his current corporate and design firm consulting engagements done through A Better View, John is clearly the Design industry's thought-leader.
I first worked with John when he helped my firm navigate our relationship with P&G.  He created the protocol for how P&G and their consultancies could optimise their partnership to their mutual best value.   Later, when he formed A Better View, I engaged John to help our firm determine our ideal brand message and how to meaningfully differentiate ourselves in our client's eyes.  His insights immediately proved their value.   Since then and to this very day, I consider John's insights some of the most accurate and actionable in the industry.
John is also clearly one of the most connected and respected individuals in the industry.  He provides unprecedented value to corporate design leaders through his knowledge, experience, and deep connections throughout the industry, as well as his founding of The D Event – a roundtable event which enables client-side Design and business leaders connect with each other to advance their respective Design journeys – learning from and sharing with each other in an environment conducive of candour conversations among peers.   
He provides critical and relevant direction to the hundreds of design firm owners with whom he has consulted – sometime candid, necessary, and at-times uncomfortable snapshots of reality.  He provides data-supported insight to the organisations that he serves and the many industry events where he is invited to speak.  He provides connection between corporate recruiters and the individuals John knows to be best suited for their positions.  And in his every interaction, John provides honest and trustworthy integrity.
Beyond all his talents, John is a genuine, authentic, and truly kind person.  He has a true passion for his friends and for our industry.  Based on this and so much more, I wholeheartedly recommend John in all he does to advance the value of Design in industry – and those who lead and work in this industry."
Rob Wallace – Founder & Brand Advocate, Best of Breed Consortium
Former Managing Partner, Wallace Church, Inc.
---
CREATIVE & PRAGMATIC THINKING: At P&G as a purchasing leader, John played both a creative and realistic role in advising and manage a rapidly expanding design team. He came from outside the function and rapidly learned the dynamics of the design industry and how that needed to evolve to meet and exceed expectations within P&G. John balances creativity ideating with a pragmatic view on the challenges of contracts for design. 
COURAGE & UNDERSTANDING:  During one of internal design conferences, John created a persona prototype in a true design thinking way, taking an insight and creating a prototype in super quick time then testing to learn. This brought to life key positive business characteristics and opportunities for design leadership and instantly established himself as a critical and credible design resource. 
MAKING CONNECTIONS: As I transitioned to Kraft, John became a consultant and advisor to me on several challenges I had within the company. Most notably John provided ideas on key business partners, agency assessment and evaluation processes, and new capabilities in the industry. This enabled me to develop a corporate design language that led to a new corporate mission and values; new corporate identities, environments; and ultimately influencing the individual brands. All this work became the key to design management increasing its reach and influence within the company. 
TALENT SUPPORT: John is a design industry resource for talent management and guidance. I have seen him play a key role in helping companies understand the talent they need and helping them think through key internal issues to get that talent set up for success. Additionally, John plays an active and inspiring role advocating for and coaching individuals in the industry – whether how they might be more influential, inspired, and impactful in their current organisations, or to help them discover and explore the right fit for their interests, passions, and talents… and help them navigate toward these new potential opportunities. 
INDUSTRY KNOWLEDGE/NETWORK:  John has a wide network and across several disciplines. This had a strong start with his work at P&G but has since grown to new disciplines, agencies and internal groups. The value of this is ability to assess capabilities, capability growth, and strategies to make that happen. 
The above makes John a valuable resource and I, for one, would not have had some of the successes I have experienced without his advice and support."
Jonathan Denham – Co-Founder, Denham Designs
Former VP-Strategy, Innovation, & CPG, Lextant
Former VP & Head of Design & Disruptive Innovation, ConAgra Brands
Former VP, Global Design, Kraft Foods
Former Global Design Director, Procter & Gamble
---
"If you want to know anything about the creative industry in the USA, and beyond, there are one or two people that you just need to know.  John is one such person. But what makes his council so valuable is that he's not just a connector but a conduit to all aspects of the creative industry. Having spent a considerable time in the corporate world his qualified opinion on creativity within business comes from direct, hands-on experience, so whether helping creatives, corporations or clients his council is always insightful, strategic, balanced but above all empathetic. 
He has the unique ability to understand the issues that both client and creative wrestle with and provide unique and sage council at a strategic, practical and tactical level.
His passion and advocacy for the value and role of Design within the creative and corporate world stands' him above his peers, while exceptionally knowledgeable he is also extremely personable, a rare combination in the creative and corporate world."
Glen Spurrier – Co-Founder, Kerning Collective
Former Chief Creative Officer, Crabtree & Evelyn
Former VP of Creative, Kao Corporation
Former Global Creative Director, Alberto Culver
Resources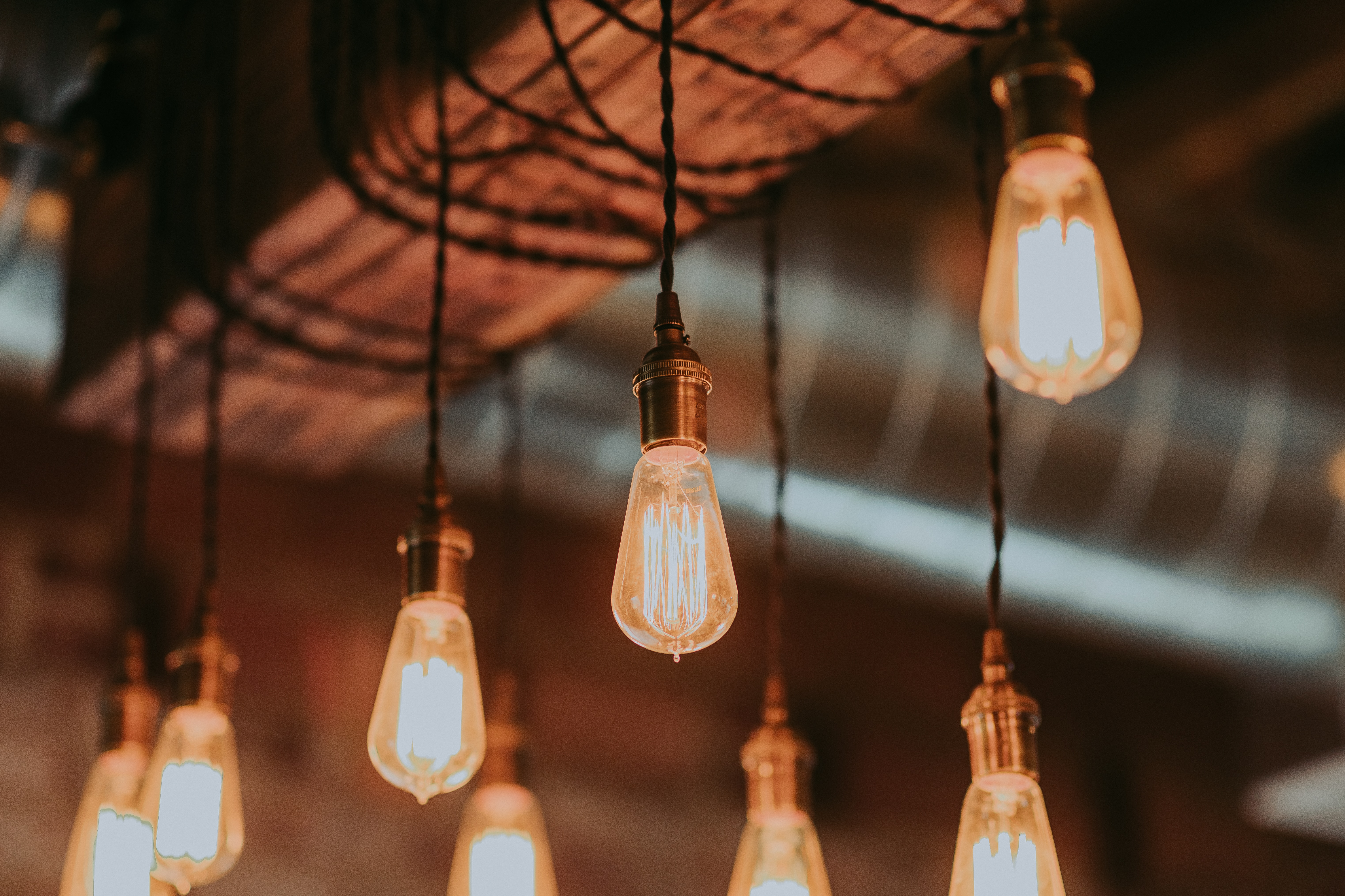 Our Experts regularly contribute their insight to the wealth of resources available at the DBA, from c-suite design foresight and financial planning to strategic design management, new business, leadership and beyond.
Tap into their expertise in our Resources area.
Sign up to the mailing list to receive our monthly ezine, for the latest features full of expert advice, guidance and more.