Main Content
DBA Roundup
Keep abreast of the latest guidance and advice, tap into essential need-to-knows and soak-up experts' insight with the DBA Roundup. Browse below and sign up to receive our regular Roundup email.
Tune in:
Hear from an eclectic mix of industry experts in our regular webinars. 
---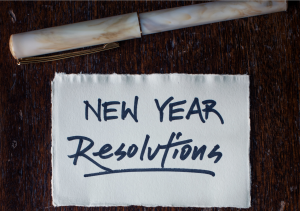 Ensure your new business strategies in 2021 put you on the front foot to compete and thrive. Join us and three new business gurus on Thursday 21 January at 3pm, for New Year, New Business – a panel discussion and Q&A with DBA Experts. Free webinar, open to all.
---
Read up:
Access the latest guidance, advice and resources for your business. 
---
With the Brexit transition period behind us, this handy guide from D Young & Co helpfully summarises the changes to IP rights. 
---
Updated guidance for the Job Retention Scheme now highlights the eligibility of those with caring responsibilities.
---
If you need additional support or advice on issues affecting your business, as a member make use of the DBA's free legal and HR helplines, and tap directly into experienced design sector Experts. 
Winning pitches with Jonathan Kirk | DBA online training
Join us online from 10.30am-12pm on Thursday 28th and Friday 29th January to gain a fresh perspective on pitching along with valuable insight into changing client expectations. 
Take part:
Activities and initiatives you and your team can get involved in. 
---
With a format refresh for 2021, DBA member catch-ups commence again on Wednesday 13 January at 10.30am. Check out your email invite for all the details. 
---
Gain insight and tips to give you the edge in pitches in the first of our new-look online training sessions. Hone your winning approach.
---
When it comes to HR, what should your business prepare for in 2021? DBA members can tune into Croner's webinar on 14 January at 10am. 
---
On this week, the Southbank Centre's first digital incarnation of its Unlimited Festival, celebrating the artistic vision of disabled artists.
Don't miss out on the latest updates on DBA activity and resources, follow this handy guide to add us to your trusted sender list, so we'll always make it to your inbox.
For more support for your business, head to our Members' Area or get in touch with any questions.
Following the end of the Brexit transition period and during the Covid-19 pandemic, government guidance continues to be reviewed and revised – although we will update this page regularly, the most up-to-date official advice and guidance can be found on GOV.UK.
Image credits:
Macau Photo Agency | Unsplash
Andrew Neel | Unsplash
Marcos Paulo Prado | Unsplash
Brandon Bynum | Unsplash