Main Content
DBA Roundup
Keep abreast of the latest guidance and advice, tap into essential need-to-knows and soak-up experts' insight with the DBA Roundup. Browse below and sign up to receive our regular Roundup email.
"We're straight out of the starting blocks here at the DBA with the 2022 Design Effectiveness Awards judging kicking off this week.
The winners will benefit from the unequivocal decision by judges that they delivered impact. I'd argue that all of us should be enhancing our ability to articulate the value design can add as a priority for this year.
Another area to embrace in 2022 is sustainable development. This will be an essential cornerstone of all design briefs, and those on the front foot will be best placed to solve the challenges, and benefit from the opportunities ahead.
And inclusivity. From the people we enrol in our businesses to our desire to design a world for everyone, this should be another driving force in our firms for 2022. When design gives insufficient consideration to the level of physical ability or cognitive difference or cultural background or economic circumstances that some experience, we risk excluding them.
So, may I wish you a happy, effective, sustainable and inclusive 2022."
Deborah Dawton
Chief Executive Officer
Registrations now open for our next webinar
Inclusive design – where are we now?
Join us to hear the ever-inspiring Jeremy Myerson discuss the shifting dynamics of inclusive design and gain insights to bring to your day-to-day work. Free webinar, 3pm Thursday 27 January. Find out more and register to attend. 
News and views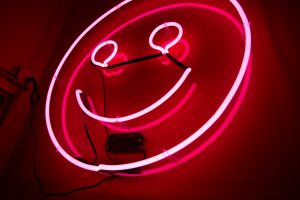 Gear your team up for a great year ahead with these five pointers from DBA Expert Aliya Vigor-Robertson. 
---
What lies beneath your performance data? Sound advice from DBA Expert Gary Baxter, who specialises in helping agencies tackle underlying challenges.
---
Interested in B Corps certification? Here's a simple run-through guide.
---
Featuring Heatherwick Studio and Chromatic Brands, check-out the Design Community Hub's latest events. 
---
What's new in employment law? Here's what to look out for in 2022 along with info about how the rules on doctors' notes have been affected by Omicron. 
---
If you're planning to sell your business in the future, this Moore Kingston Smith webinar on 26 January will look at how to do it successfully. 
---
What could the emerging worlds of immersive and interactive media production present for your own and your clients' businesses? Free online event, 18 Jan. 
---
We're looking for a fantastic Membership Sales Manager to join the DBA team to manage our membership growth. Take a look and spread the word.
Time Management on 1 February
Spring clean your calendar and set yourself up for optimum productivity by attending this lively 90-minute time management workshop. Sign up.
Sharpen your new business techniques
Three modules to enhance your new business approach. Cherry pick the ones for you or book all three 90-minute workshops. View the details. 
Transform your approach to leadership
Take your leadership skills to the next level in 2022: three 90-minute modules which will help you reimagine the way you lead your business. Find out more. 
More online training from the DBA
From Winning Pitches to Project Management, browse our extensive collection of bitesize, interactive, online courses now open for bookings.
DBA Design Effectiveness Awards
With the 2022 DBA Design Effectiveness Awards judging now underway, find out who's on the panel. Take a look. 
Image credits:
Daniel Hansen | Unsplash
Ricardo Gomez Angel | Unsplash
Jason Leung | Unsplash
Chris Chan | Unsplash
Design Community Hub
Mike Kononov | Unsplash
Creative Enterprise 
Malvestida Magazine | Unsplash
Patrick Tomasson | Unsplash
Evgeni Tcherkas | Unsplash
Tim Mossholder | Unsplash