Main Content
07/12/2016
Design effectiveness at the heart of business
Following the DBA Design Effectiveness Awards judging in the autumn, I caught up with some of the judges to discuss their perspectives on the role of design in business and the importance of demonstrating effectiveness back into the business.
All smart businesses are integrating design at the highest level, "if design is used as a business tool, and embedded throughout an organisation, it can really deliver business transformation and growth," says Jeremy Lindley, Global Design Director at Diageo.
"Design is of paramount importance to businesses," says Mauro Porcini, Chief Design Officer at PepsiCo. "Rather than buying the right to communicate with customers, brands now need to earn this right." When company and brand reviews are instantaneous, and a bad customer experience has the potential to go viral within seconds, businesses can't ignore the fact that design can get you closer to your customers than ever before.
The idea of design helping to move brands closer to their customers was something the judges came back to again and again.
---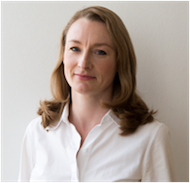 Marianne Guldbrandsen, Head of Innovation and Strategic Partnerships at Macmillan Cancer Support says: "Design is the method that gets you closer to your end-user, the closer you are, the better you can embed new ideas into what you're providing."
As consumer choice increases, design's ability to deliver competitive advantage is crucial for stand out appeal. Paul Flowers, Chief Design Officer at LIXIL says, "Design helps to create unique experiences for a brand or a business, and that in turn helps to drive value. If companies are smart in the way they use design, they're in a unique position as their products or services are seen to be of more value to the end user."
It's no secret that businesses need to rapidly evolve to keep up with the pace of change in the markets they operate in. Porcini says, "design, R&D, and innovation need to work together and use design to create strategy that includes empathy. If you really understand your customer, your brand becomes more authentic, it becomes more meaningful to your customers."
---
DBA Design Effectiveness Awards winners are well aware of the importance of design to business and the impact design can have on the bottom line and beyond. Says Design Effectiveness Awards judge Josh Berger, President and MD at Warner Bros, "The DBA Design Effectiveness Award winners demonstrate how design can add value in any category, any business or public service – from radically improving customer experience to transforming the performance of a company, from saving costs to saving lives – there is a place for design at the heart of any organisation.
Porcini believes the DBA's archive of effectiveness case studies "give you the ability to share case studies that prove the value of investing in design. They tell the story in a way business understands. They show the success of a design in the market." The impact is unequivocal and provides businesses with the evidence they need to invest in design early in their planning and as a priority within the business mix.