Main Content
05/04/2016
Making the right call: How to make full use of a valuable member benefit
How many times have you called the DBA's legal helpline in the last year? Once? Twice? Not at all? Find out how other DBA members are using the service and why you should be too.
One third of members calling the DBA's legal advice line in 2015 used the service more than once, with some making use of the helpline up to six times in the last year, benefiting from hundreds of pounds worth of free legal advice.
As part of your DBA membership you can call the helpline any number of times and take advantage of a free half hour's advice from lawyers Humphries Kirk, as long as it is to discuss a different query each time within that calendar year.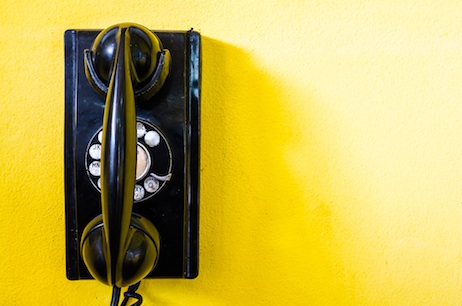 Over 100 free legal consultations are carried out for DBA members every year by legal partner Humphries Kirk
The five most common legal issues raised by members are: Contracts, Terms and Conditions, Copyright, IP and Employment
20% of members called the helpline for advice in 2015
The most common issues raised by members include queries over contracts, contractual obligations and T&C's, copyright, IP and trademark queries, as well as employment matters. Less common queries range from discussing the sale of a business to confidentiality breaches by staff, as well as party wall agreements.
If you have a legal issue that needs addressing, no matter what the query, a call to the DBA's legal service is an advisable first port of call to save you valuable time and money. Our resources library also has a wealth of legal and HR guides with tools available to download and use.
Our legal partner Humphries Kirk LLP has been providing expert advice to DBA members nationally for over 15 years. They have 8 offices, including one recently opened in Gray's Inn Square, which will help support London based members.
Contact details for the DBA Legal Helpline can be found in the DBA Member Area under the Legal heading.
Legal health check
You can benefit from a free legal health check provided by Humphries Kirk as part of your membership. 
"For a small business like ours, the health check has been really valuable in giving us a better understanding about legal best practice. I have been amazed with the service Humphries Kirk has provided us with. It's rare to find genuinely excellent quality customer service these days but the guys at HK definitely seem to have gone above and beyond. I am delighted to have joined the DBA and to have met with HK. My experience of working with them so far has been worth our annual DBA membership on it's own," says James Hill, Director of Fudge Animation.
Image credits: © Roman Motizov | © Paisit Teeraphatsakool Dreamstime.com