Main Content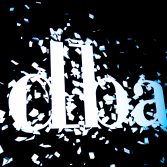 30/06/2021
New appointees to the DBA Board of Directors
We're delighted to welcome two new Directors to the DBA Board. Bulletproof's Head of Commercial and HR, Francesca Bayliss and Electrolux's Chief Design Officer, Pernilla Johansson were appointed at the DBA's AGM on Wednesday 30 June 2021. 
The DBA's Board of Directors is fundamental to the work we do. Elected from the membership, our Directors possess diverse experience of bringing design to the strategy-setting c-suite of business. They work closely with the DBA's management team to develop the strategy and frameworks by which we support the sector to drive design ever further up the agenda in business and government, and together as an industry can build universal confidence in design investment.
Francesca Bayliss, Head of Commercial and HR, Bulletproof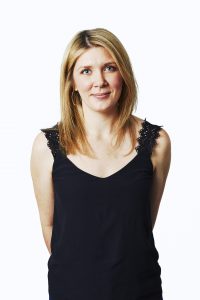 "Throughout my career, the DBA has consistently been a great source of information and a benchmark for the design industry. I've always respected the DBA as an organisation, and I'd love the opportunity to help shape the DBA of the future.
The past year or so has been challenging for us all in different ways. I feel the design industry will not be the same coming out of this and there are tougher times ahead. It's an opportunity for the design community to come together to embrace change and adapt to a more flexible landscape going forward.
I feel it's a really exciting time for the DBA to be leading the charge on this and I'm looking forward to joining the Board on the journey."
Pernilla Johansson, Chief Design Officer, Electrolux
"Since I first came to learn about DBA, I have increasingly recognised the outstanding work being done to advance design as a strategic business advantage. Good design makes an impact to business, society, people and planet, and its progression is fuelled by questions such as:
How do we make sustainability more tangible and how do we look at it from a system approach where we come from a clear point of knowledge?
How do we inspire and empower sustainable behavior through the design process and by that, make it the preferred choice, with pleasure?
How can large corporate in-house design teams and smaller agencies learn from one another more effectively?
How do we structure design teams that needs to work in tightly knit multifunctional product teams, while still holding together the experience for the user?
It will be a pleasure to engage in this and other aspects of the quest in driving further business advantage by design."
The DBA Board of Directors is Chaired by Jeremy Lindley, Global Design Director at Diageo.  
After many years of service, the Board Directors stepping down this year are Royal Philips' Sean Carney, 999 Design's Aileen Geraghty, Kinneir Dufort's Merle Hall and BrandOpus' Nir Wegrzyn. The DBA would like to offer our heartfelt thanks and appreciation to Sean, Aileen, Merle and Nir for their commitment to, and support of the DBA over the years.
Further details about DBA Directors, other members of the Board and its role, can be found here.
Image credit: 
Nico Smit | Unsplash
Francesca Bayliss, Bulletproof
Pernilla Johansson, Electrolux